Story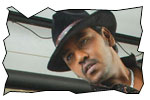 Ganesh (Prabhudeva) and Anthony are the best dancers in the town. Ganesh defeats Anthony in the final round of a dance championship and qualifies for the international dancing competitions. The same night, Ganesh's loses his legs in an accident, which was covertly performed by the gang of Anthony. Raghava (Lawrence) is an orphan who has tremendous dancing talent and he works as a cleaning boy in a dance school. Raghava's goal in life to become somebody in dancing and it is the wish of his mother too. Ganesh looks for an able boy to make him into dancing star to compete with Anthony and finds Raghava. The rest of the story is all about how Raghava fulfils the wish of his mentor Ganesh and his mother.
Artists Performance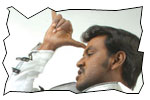 Lawrence: Lawrence is good in the lead role. He took care of his looks by opting for appearance and make-up that was followed in Hollywood classics. The digital intermediate (digital color grading) helped him look bit fair. Coming to the histrionics aspect, he is cool. What makes the biggest difference to the entire film are superb dances performed by Lawrence. Generally we use the phrase 'adrenaline rush' for the action sequences, but such a kind of phrase is the most appropriate for the dances he performed in this film. The remix of Rikshavodu song and 4-legged dances do standout. He also made sure that he underplayed the mass elements and leftout the serious fights to Nagarjuna and Chiranjeevi.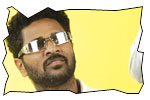 Others: Prabhu Deva is good as the dancer and mentor of Lawrence. Raja, Charmme and Kamalinee got supporting roles in the film. Raja is really cute. Charmme is used as pawn in the first half to entice Lawrence and create a bit of romance between them. Kamalinee did the role of Prabhu Deva's sister. Dharmavarapu Subramanyam and Kovai Sarala's comedy is good. Jaya Sudha did a small yet vital role in this film. Nagarjuna and Chiranjeevi made a surprise entrances into this film and cheer the crowds up with fights.

Technical Departments: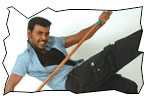 Story: This basic storyline resembles us of Bollywood flick 'Street Dancers'. Certain parts of the films are inspired by Hollywood dance flicks. Charmme - Lawrence episode in dance school is inspired by 'Dance with me'. Lawrence made sure that there is good revenge formula in the film though it's a dance based film.
Screenplay - direction: Screenplay and direction in the film are worth commending. It is very difficult to get emotions right in dance based film and Lawrence succeeded touching your hearts with certain scenes in the film. He handled the first half really well, but could not sustain the same tempo in the second half. Certain scenes like mother dying and pre-climax kidnapping and shooting episodes should have been dealt cautiously. However, Lawrence succeeded in presenting this film in an entertaining way.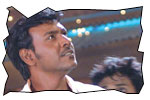 Other Departments: Choreography by Lawrence is simply superb. Camerawork by Kabir Lal is an asset with the use of Super 35 camera. Music by Mani Sharma is good. Rerecording is excellent. Merupai Sagara song is really good with an appropriate lyric - 'Andariki chetullo vuntundi geetha. Neekemo Kaallallo aa brahma raatha'. The Digital Intermediate (digital color grading) by Prime Focus is very good. Editing by Marthand K Venkatesh is nice. Dialogues by Kula Sekhar and Prabhakar are appropriate. It is a very good effort from LARSCO banner to make such a message oriented film like Style with high standards of filmmaking.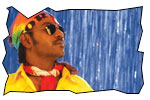 Analysis: First half of the film is very good. The tempo in second half goes down a bit, but the climax episode is good. Lawrence proves with this film that he is not a flash in the pan as a director. Style film is a one man show by Lawrence (direction, action and choreography) with amazing dances and some nice moments. It is nice to see the title cards in the film that are shot with the backdrop of disabled children dancing. But, Lawrence should have dealt the episode of dancing with bullets in knees more cautiously. On a whole, Style is definitely worth a watch and has all chances to become hit. It is up to the producer Lagadapati Sridhar to promote it to the full extent.
Style Links
Photo Gallery
Audio launch
Audio CD launch
Muhurat
US Schedules
Jeevi reviews of previous 5 films
Devadasu
Gowtam SSC
Jai Chiranjeeva!
Aaru
Sri
More Reviews