Story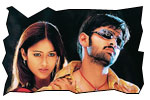 Katamraju (Sayaji Shinde) is the Senator of New York state. Bhanu (Ileana) is his only daughter. Devadasu (Ram) is a poor kid raised in slum areas. Bhanu comes to India to learn classical dance in Hyderabad. That is where Devadasu meets Bhanu. The inevitable thing happens. Katamraju comes to know about their love and he takes back his daughter to USA. The rest of the story is all about how Devadasu goes to USA and brings his lady love back.
Artists Performance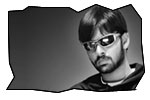 Ram: Debutant actor Ram is impressive. He does not have any camera consciousness and did whatever he is supposed to unabashedly. He has got lots of ease in histrionics. His mannerisms and portrayal of character is bit similar to that of Pawan Kalyan. Ram has flexible body that has right rhythm for dancing. He did well in action sequences too.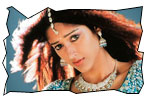 Others: Ileana makes a cool debut. She is good at histrionics and has a fabulous body any woman would love to possess. She has great legs and nice physique. Sayaji Shinde is splendid in the role of heroine's father. He has shown good comedy timing while expressing his frustration. Rama Prabha has a full length role for which she has done justice. MS Narayana's comedy is partly good. Shriya gave a special appearance as herself. YVS Chowdary also gave a special appearance as himself.

Technical Departments: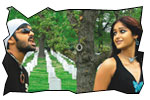 Story - screenplay - direction: Story of the film is a typical poor boy and rich girl formula oriented one. But you can see the influences of several films in the characterizations and twists. YVS Chowdary's strength has always been the picturization of songs. He made sure that there are plenty of them in this film. All songs are well-picturized. Among these songs Bangaram, Oka Nestam, Nuvvantene Istam, Telusa Telusa, Adigadigo are excellently shot in various backdrops. Adigi Adagaleka and Kshaminchu are melodious ones with emotional quotient. Screenplay of the film is bit contrived in the first half and is better in second half. There is the touch of YVS Chowdary in mass orientation of hero's character.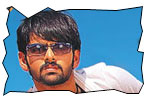 Other Departments: Music by Chakri is good and energetic. Cinematography by Bharani K Dharan is an asset. Visuals of the film are very good with vibrant colors. Dialogues by Chintapally Ramana are adequate. Digital Intermediate was done for certain parts in the film. The production values of Bommarillu banner are extraordinary.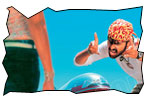 Analysis: The film starts with a nice song in the titles backdrop followed by an impressive establishment of characters with a voiceover of Prakash Raj. Positive points of the film are vibrant picturization of songs, lead pair (Ram & Ileana) and richness. On the flip side the length of the film should have been less and the screenplay in the first half should have been taken care of. YVS has brought lot of style to the film. On a whole, you may watch this film for beautifully picturized songs!
Devadasu Links
YVS Interview
Photo Gallery
Audio launch
Muhurat
Wallpapers
Trailers
Jeevi reviews of previous 5 films
Gowtam SSC
Jai Chiranjeeva!
Aaru
Sri
Mahanandi
More Reviews