Story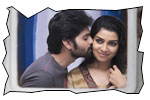 Sagar (Sree Vishnu) is a poor student and son of a teacher (Devi Prasad). Being a teacher, his father expects him to shine in studies. But Sagar is least interested in it and he enjoys with his friends. He is unable to clear subjects and keep failing. He wants to change and impress his father. That's when he finds a role model in Dharmika (Satna Titus) who is disciplined and self-motivated. Rest of the story is all about what he realises in the process.


Artists Performance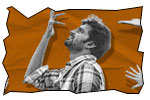 Actors: Sree Vishnu takes up a role in the film which suits his body language well. He excels as a confused youngster with no proper guidance. Though sounded artificial at times, he has generated very good comedy with Nellore-side Telugu accent. He has done extremely well in emotional episode towards climax. Satna Titus is adequate. Director turned actor Devi Prasad does well as an inflexible and strict father. Posani Krishna Murali has done the role of personality development books author. Nara Rohith played a cameo. Other actors are cast well.

Technical departments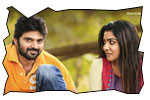 Story - screenplay - direction: Story of the film is an universal one. Rich fathers want their kids to earn more. Well educated fathers want their kids to excel in studies, This is the story of an educated father who wants his son to do well at studies. We have seen films where son is passionate about something else and achieving it despite disapproval from his father. This film showcases a son who is confused and doesn't have passion for anything. He just want to be a commoner and want to make a living by doing jobs that doesn't need education. Since the director has taken such a subject, it's very difficult to make an engaging feature film with such characters. Father is completely inflexible though he appears sensible enough. Son appears so lame that he can't find what he is extremely passionate about. The film starts with the conflict between father and son and it continues till climax. The director has provided some humor in first half with entertaining characterization of hero (most of this entertainment reminds me of comedy short films with Nellore accent). However, the interactions between father and son are repetitive with no variation. Some of the scenes are honest and pure.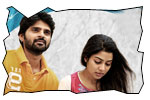 Other departments: Music by Suresh Bobbili is partly good, but there are too many songs which are blended into background music. Dialogues written by the director are good. Some of them are funny and some of them have deep meaning. Cinematography by Raj Thota and Parwez is good. Editing is alright. This film is supposed to be done using 'Dogme 95 manifesto'. However, half of the principles of Dogme95 Manifesto are not followed. Production values by Aran MediaWorks are good. Both Prasanthi and Krishna Vijay should be appreciated for making a content based film.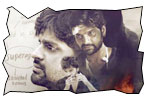 Analysis: Needi Naadi Oke Katha deals with universal subject of strained father - son relationship. 90% of the screen time is having son character. Father character too has a large screen time. It's very difficult to narrate a feature film with 2 major characters in an engaging way for 2 hours. Hence we find the scenes in the film to be repetitive and prolonged. The character of hero becomes passive because he lacks passion for anything. Father character looks unconvincing because most of the fathers are flexible enough to understand the needs and maturity levels of their kids. Needhi Naadhi Oke Katha is a film that deals with a good subject, but should have been dealt in an engaging way!