Mahesh Babu as Cowboy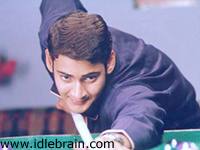 The muhurat of Mahesh Babu new cowboy film happened on Sunday (8th Oct) at Rama Naidu studios. Chiru has switched on the camera and Mahesh Babu has given clap. This film is being made on the Banner of Jayant Falakram Synergies and being directed by Jayan C Paranji.
This is going to be a different film unlike the run of the mill stuff we get these days. Mahesh and Jayant are going to USA to select costumes for the film. Satyanand is providing the story. Another specialty of this film is that the experienced actors in this film are Mahesh Babu, Tanikella Bharani, Ashok Kumar, music director Raj and Surya. The remaining cast is going to be all first timers. Famous model Rahul Dev will be blooded as the villain in this film. Two Bombay models are going to don the role of heroines. Songs recording will start in November by Mani Sharma. Regular shooting of this film will start in December 2000 and end in March 2001. The technical team of Vamsi film is being repeated for this film too. The technical team includes Satyanand (Story, Screenplay & Dialogues), Mani Sharma (Music), Jayanan Vincent (Cinematography), Vijayan (Fights), Krishna (Art) and Martand K Venkatesh (Editing). Sumanth and Vansant are the co producers of the film. This Cowboy film will be released for summer 2001.
Nag's next film of 16th of November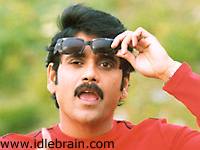 Nag's film with Roja movies us slated for muhurat on 16th of November. Music director for this film is Keeravani. Keeravani is getting break after a gap of almost two years. His earlier film for top 4 heroes was 'Seetaramaraju' (Nag and Saakshi). KS Ravi Kumar is the director. He gave 'Sneham Kosam' and 'Narasimha' with Chiru and Rajni in the past. Simran and Reema Sen (Chitram fame) are the heroines in this film. Another Bombay female model (Bipasha Basu?) will play a vital role in this film. The producer of the film, Arjuna Raju has given memorable films like Vetagadu and Kondaveeti Simham in the past. This film will trig off on 16th of November and finish shooting in Feb 2001. Incidentally the pair of Arjuna Raju and KS Ravi Kumar has planned a film called 'Kumara Raja' in the past with Mahesh Babu as hero. Most of the cine buffs are expecting doubts that the same script is used for the film with Nag.
Jayam Manadera treasure hunt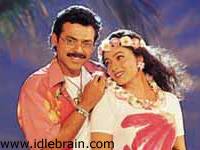 Gemini TV has conducted a treasure hunt on behalf of 'Jayam Manadera' on last Friday in Hyderabad. 125 youngsters participated in this event that is started at Necklace road. All the participants were given cryptic clues about the treasure. Out of them, Mr. JP Prasanna Kumar of Gadwal could locate the treasure in Shilparamam. He won prize money of 1 lac. This event is organized and sponsored by Suresh Productions and AP Tourism Department.