Junior NTR as hero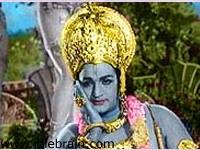 After Sumanth and Mahesh, it's NTR turn now. Master Nandamuri Taraka Rama Rao, who acted as Lord Rama in 'Bala Ramayanam', is signed up by Usha Kiron movies for their 54th venture as the hero. VR Pratap, who gave a sensational hit in the form of 'Nuvvu Vastavani', will direct this film. SA Raj Kumar is providing the music. This film will be a love story. Varma is providing story and dialogues. The remaining cast and crew for thus film is yet to be selected. Shooting of this film will commence in November and the product would be ready by January 2000.
Venky to do a Tamil film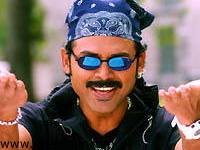 Venky, who made his debut in Hindi with 'Anadi' a few years ago, is all set to launch his career as Tamil Hero. According D Rama Naidu, the star producer and father of Venky, Suresh Productions would be producing the straight Tamil film. As the father (Dr. Rama Naidu) is conquering all the states by producing films in various languages, the son (Venky) is just not behind to do his hero roles in all languages. Venky will be doing the Hindi remake of 'Nuvvu Vastavani' with Karishma as heroine. Suresh Productions and Supergood films will jointly produce this film.