'Maa Aavida meda Ottu - Mee aavida chaala manchidi' (MAMOMACM)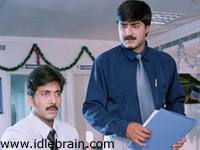 Guess what! The trend of meter long movie titles has just started in Telugu Cinema. A few years back, YVS Chowdary has named his film as 'Sri Seetaramula Kalyanam Chootamu Rarandi' (SSKCR). Now its EVV turn to come up with more cumbersome title 'Maa Aavida meda Ottu - Mee aavida chaala manchidi' (MAMOMACM). EVV has titled his production number 2 as MAMOMACM. He titled this film as 'Pakkintodi Pellam' earlier. But due to repercussions from the out side world and the cast within (Naveen), title of this film is changed to a more sensible MAMOMACM. Srikanth, Naveen, Raasi and Laya are playing the main leads. As the title revolves the entire story revolves around the four characters (two married couple). To go well with the strong family story, a parallel comedy tracked is weaved for Kota, Bharani, Mallikharjuna Rao, Brahmanandam, Jogi brothers, Kovai Sarala and LB Sriram. Shooting of this film started on 9th of this month and expected to release in February 2001.
SV Krishna Reddy's second remake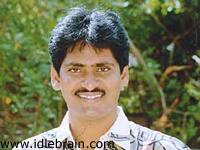 SV Krisna Reddy is going to do his second authorized remake film. He is going to remake 'Budget Padmanabham' of Tamil with Jagapathi Babu and Ramya Krishna in the main leads. Dhanalaxmi films is producing this film. Babji is the producer. According SV Krishna Reddy, the Padmanabham role is tailor-made for Jagapathi Babu's image. This film is having 75% of comedy and 25% of sentiment. Divakar Babu is writing dialogues. SV Krishna Reddy provides screenplay, music and direction. Shooting of this film will start on 1st of November and this film is slated for February 2001 release. SV Krishna Reddy tried his hand at remaking Vajram with Nag earlier, but was unsuccessful at delivering a hit.