Venky out - Fardeen in - Hindi 'Kalisundam Raa'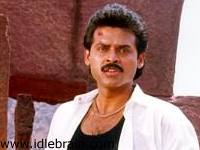 Venky has announced that he will be doing two Hindi projects in the future. Both of them are going to be remakes of 'Kalisundam Raa' and 'Nuvvu Vastavani'. Hindi remake of 'Nuvvu Vastavani' will go on floors in December 2001. Karishma Kapoor is paired up with Venky in this K Murali Mohana Rao's film. But the remake of 'Kalisundam Raa' will have Fardeen Khan (of Jungle fame) in the hero role. Amisha Patel is being considered for the role of heroine. Sharad Kapoor, Suresh Oberai and Vikram Gokhale will do other important role. K Ravi Shankar will direct this film. It is learnt that Venky had reservations doing Hindi 'Kalisundam Raa' as he do not have a flamboyant image in Hindi field. So he opted out. This shows that Venky is as good at opting out as choosing the films.
Tammareddy Bharadwaj to go Hollywood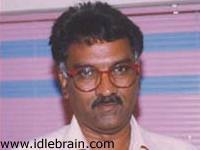 Bharadwaja Tammareddy, who is producing Suri in the direction of Editor Shankar has a string of films lined up in the pipeline. His next venture is going to be 'Vuri'. Ompuri is going to do the role of executioner in that film. 'Vuri' will go on floors in January 2001. Bharadwaja is going to direct a full-length comedy film for an outside banner. This film will have Laya, LB Sriram, MS Narayana, Brahmanandam in the main roles. A debutant hero will act in this film. This film will go on floors on the day of Sankranthi (14th January 2001). Bharadwaja is going to direct another film titled 'Washington Subba Rao' in February. He would be visiting USA along with his cast and crew to shoot this film. During the shooting of this film, Bharadwaja plans to do an English film with Hollywood technicians with the on a new banner with a syndicate of his friends.
Upendra turns Casanova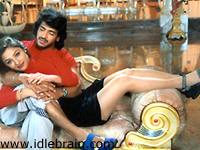 The latest film of Upendra is titled as 'Raa!'. This film sports 11 heroines in addition to 'Priyanka Trivedi'. Manya and Alphonsa are featured among the 11 other heroines. Shooting of this film is over except for a couple of songs, which will be shot in abroad soon. Editing of this film is going on. Title of this film decided upon holding a contest. KS Nageswara Rao is directing this film. Upendra provides screenplay for 'Raa!'. Vandemataram is providing music for the film. Sri Sai movies is producing the film. 'Raa!' is slated for release in the last week of November.