SV Krishna Reddy gets nasty with Nandi awards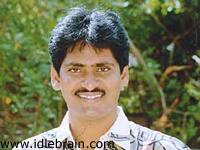 Premier director of Telugu cinema SV Krishna Reddy has expressed his protest against the selection of Nandi awards. Incidentally, this is the first open protest for the recently announced awards. He felt that his film should have got Nandi award as it portrayed what CM Chandra Babu Naidu has preached in his Vision 2020 document. He gave a statement that 'Science papers social masters diddkooDadu'. He has demanded an explanation from the committee why he has not got a Nandi award for his film. Incidentally, his latest film 'Swarna Yugam' too talks about the CM's vision. Since SVK has set the ball on role, we have to see how many filmmakers would follow the suit. Hero Chakri too echoed the views of SV Krishna Reddy's about Nandi awards.
A fan gets killed in 'Jayam Manadera' stampede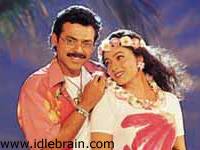 A fan of Venky named Veramalli Mallaya expired in the stampede happened to secure tickets for 'Jayam Manadera' in Gajwel on 7th of October, the release date of 'Jayam Manadera'. Shankar, the director of the film has handled a demand draft of Rs 21,000 /- on behalf of Suresh Productions to Ms. Mallamma, the wife of late Veramalli Mallayya at a private gathering held at theater yesterday.