K Vishwanath to direct a film for Dr. Rama Naidu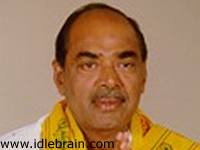 K Vishwanath is selected as the best supporting actor award for Nandi for his extraordinary portrayal of 'Suryadevara Veera Venkata Raghavayya' in Kalisundam Raa. He seems to have narrated a story to Dr. Rama Naidu recently and Suresh productions is planning to make a film in the direction of Vishwanath soon. Suresh productions is also planning another film in the direction of Boyina Subba Rao. It is titled as 'Preminch'. Sai Kiran, who acted in 'Nuvve Kavali' may act as hero. Laya is doing the heroine role. Sri Raj, who gave story for 'Surigadu' has prepared a story for this film. Satyanand is giving dialogues and Srilekha is providing music. This film wll go on floors in November.
In addition to these films, Suresh productions is producing two more films in Hindi. One is the remake of 'Kalisundam Raa' with Fardeen Khan and Amisha Patel with Ravi Shankar as director. Another one is the remake of 'Nuvvu Vastavani' with Venky and Karishma with Murali Mohana Rao as the director.
Padmalaya studios to grab Hindi market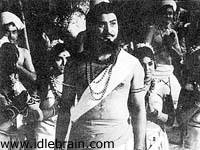 Padmalaya studos is going to produce two of the ambitious ventures in the next year. They are going to remake 'Kshemamga Velli …' and 'Swayam Varam' in Hindi. Govinda is roped in to play Hindi 'Kshemanga Velli'. Manoj Agarwal will direct this film.
Tushar is going to act in Hindi 'Swayam Varam. Tushar is the son of Jitendra, with whom Padmalaya produced a string of hits like Himmatwala, Kaamyab, Justice Chowdary, Patal Bhairavi in the past. This film will sports Esha Deol, daughter of Hema Malini as the heroine. Tushar is acting in the Hindi remake of Toliprema now. In addition to this Superstar Krishna may do a full-fledged hero role in a Telugu film to be produced by Dr. Rama Naidu.
Rajasekhar to star in Supergood films
RB Chowdary, the remake man of supergood films is going to remake a Tamil hit 'Maayi' with Raja Sekhar. RB Chowdary is considering 'Simharaasi' as the title. Earlier Balayya was approached to play this role. Balayya, who is averse to make remakes off late, seems to have turned it down. Supergood films is going to remake seven films. Two of the immediate remakes are Anand (with Nag), Sundara Purushan (with Rajendra Prasad). The other four films planned for the future are for Mahesh, Venky, Sumanth and Tarun.