Please Aunty - pleads Ganesh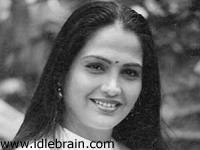 Nattikumar, a proclaimed hero of soft porn films who has directed and acted in lot of C grade relugu films targeted at sexually frustrated lot, is making Ganesh the hero now. Ganesh is acted as comedy artist in lot of SV Krishna Reddy films. This film is titled as 'Please Aunty'. And the aunty is none but our own Jayalalitha, who set lot of hearts on fire with her performance in 'Indrudu - Chandrudu' with Kamal Hasan in Ramanaidu produced film. The story of this film is about how Ganesh gets attracted to aunty Jaya Lalita and how his friends Uttej, Venu Madhav and Tirupati Prakash save him from the fatal mistake he does. Jayalalita looked pleased as this film is titled based on her character. This film is among the plethora of semi-adult films that are hitting the market after the success of Bachelors, a semi-adult fun film.
A TV serial on the living legend - Akkineni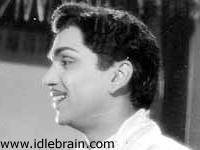 Tejaswini creations is making a television serial on the living legend Akkineni Nageswara Rao. This serial will have 60 episodes, each episode covering a year of 60 years of Akkineni cinema career. Prabhu, a noted film critic has conceptualized this serial and he would be directing it too. This serial will have clippings of all the Akkineni films coupled with the narrations of the contemporaries of Akkineni. This serial is going to be telecasted in Gemini TV from January 2001 onwards. The title of the serial is 'Nata samrat'. Hari Santosh Kumar and Paidipati Karthik are the producers.