Pawan Kalyan in Calcutta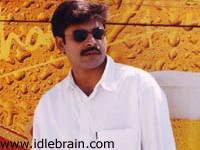 'Chepplanivundi' is going to have a few scenes shot in Calcutta, according to the producer AM Ratnam. From 27th of October onwards, Cheppalani Vundi starts it's schedule in the dance floor set erected at Annapurna studios. After that, the unit will travel to Calcutta to can a song followed by a fight. Incidentally, Pawan' bother (chiru) film titled 'Choodalani Vundi' too was shot at Calcutta. There are five songs in this film. One song would be shot in Calcutta; two songs would shot in sets erected in Hyderabad: another two songs to be shot in abroad (destination undecided). Shooting of this film would be over in February and this film is slated for release in March 2001. Bhumoka Chawla is the heroine. This film is being directed by SJ Surya and produced by AM Ratnam. Manisharma is providing the music.
Tarun to star in straight Telugu film by Supergood films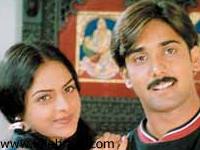 We have seen Supergood films mimicking the success of its Tamil films after being remade into Telugu. But in a film to be started with Tarun has hero; the Telugu people can have a last laugh. This film titled, 'Priyamaina Neeku' will be first made in Telugu and then remade in Tamil. Director of this film is Balasekhar, who did the Tamil original of Pawan Kalyan's 'Suswagatam'. This film will go on floors on 6th of November. Looks like Tarun is establishing as a good hero with his selection of good and novel films. Tarun's debut film as Hero is doing well by releasing on 13th of this month. His second film with, Uncle with AVS as producer is under productions. In addition to this super good film, he is supposed to have been offered 4 films by prestigious banners.
Nandi awards presentation postponed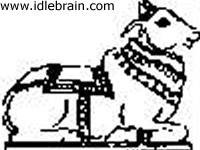 Presentation of most prestigious and maligned (of late) 'Nandi' awards will be held on 12th November instead of 1st November. As the committee felt that the Government should organize the function on it's own money rather than depending on the sponsor's money, it has changed the venue from 'Ravindra Bharati' to 'Lalita Kala Toranam'. Another reason for the venue change is the capacity of venue, as Lalita Kala Toranam can accommodate more people than Ravindra Bharati. The Government has appointed a 15-member committee including Muralimohan, AVS and Bharadwaja to look after the organization of the function.