Sankranti Sambaraalu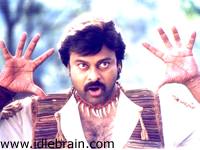 In our latest editorial, we mentioned about the possible clash of all big films during Sankranthi 2001. Now our words are coming true with the respective producers announcing the exact dates. 12th of January will fall on Friday in 2001. Here are the dates: 11th of January will see release of Venky and Chiru films Devi Putrudu and Mriga Raju respectively. 12th of January will witness Mahesh Babu's Murari. The dates of Balayya's film 'Narasimha Naidu' and Nag's 'Aakasa Veedhilo' are not confirmed yet.
It was decided earlier that Murari would be released on 14th January, as on 13th January Vamsi will complete its 100 days. But by looking at the pathetic performance of Vamsi, Mahesh Babu seems to have given a nod to release his next film on 12th as it falls on sentimental Friday. But the unsolved mystery is the proposed date of 'Devi Putrudu' release. As Venky has got permanat and fixed theaters to make his films run, he would have to go for a fresh set of theaters, if his 'Jayam Manadera' has to run for 100 days in most of the centers. The release date falls on 96th day of Jayam Manadera.
Nag's penchant for action films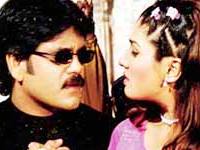 Nag seems to have got bogged by the new found sympathetic guy image with his films 'Nuvvu Vastavani' and Ninne Premista. Hence, he is planning to do an out and out action film. Burugapalli Sivarama Krishna is going to produce this pucca action film. Maharajan, a Tamil direction, who directed Commissioner Narasimha Naidu (Vallarasu) in Tamil, will direct the film. This talented director is also doing a Hindi film with action hero Sunny Deol. This action film will go on floors in March 2001. This film is going to be first film in the combination of Burugapally and Nag.