Will January sentiment work for Devi Varaprasad?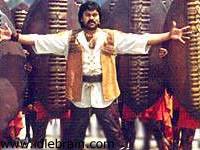 Devi films is having a tryst with the month of January. Three films of Chiru - Devi Varaprasad's combination films were released so far in Janury. 'Chattamto Poratam' was released on 11th of January. Manchi Donga was released on 14th of January and Kondaveeti Raja was released on 30th of January. Likewise, Mriga Raju too would be releasing on 11th January 2001.
Simran, the heroine seems to have given a rude shock to the producer this week. Simran did not attend the schedule started on 20th of October and made the megastar wait for 7 days. Devi Vara Prasad has launched a suit against her casual attitude and urged the film chamber to ban her for acting in the Telugu films in the future. In spite of the upsets he gets from her, he has a reason to cheer about Simmi presence in the film as her last three straight films was mega hits (Samara Simha Reddy with Balayya, Kalisundam Raa with Venky and Nuvvu Vastavani with Nag). Baskar Reddy of west godari has taken rights for this film in that area and he is going to release this film with 8 prints for the first time. In the past too, he did release 'Sneham Kosam' with 7 prints for the first time and which was later followed by other films. Venkat Rao of Laxmi films has bought rights for this film for Krisha District.
Nandi Awards - Oh No … Not again!!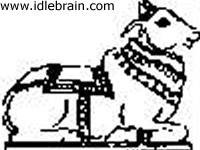 Just when the latest Nandi awards results were announced, the trouble started brewing. And as the days followed, it is turning out to be laughing stock. According to the tradition, Nandi awards were supposed to the presented on 'Ugadi' (New year day for Telugu community). For the past few years, the sanctity of presenting on Ugadi was lost. For this year, it was announced that these awards would be announced on Vijaya Dasami Day (7th October). Later on it was postponed to 1st of November. As there was a dispute over a private company owned by a famous actor cum producer who is close to Chandra Babu Naidu sponsoring the events, Dasari Narayana Rao put up a heavy objection. The government came to senses and announced that it will sponsor the event and postponed it to 12th of November by changing the venue from Ravindra Bharati to Lalitha Kala Thoranam. And the latest grapevine suggests that the sorry saga of postponement is not over yet. It is rumored that the presentation ceremony is postponed to Ugadi of next year.