Arun Kumar bags four projects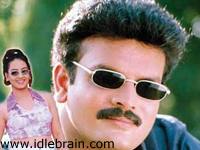 Dasari Arun Kumar would be doing a ferocious role in his father's prestigious venture with Dr. Mohan Babu as the hero, Sardar Nagi Reddy. Soundarya is coupled with Dr. Mohan Babu in that film. Two other heroines will do the glamour roles. Dasari is too doing a special role in this film. Vandemataram is doing music sittings presently. Regular shooting of this film will start on 16th of November. Another highlight of the film is going to be 10 minutes of continuous Ramayana to be narrated by the dialogue king Mohan Babu. In this episode, Dr. Mohan Babu would be imitating the chatacters of all roles of Ramayana like Rama, Seeta and Ravana.
Another film of Arun is going to be with Narayani movies. This film will have Sri Hari as the main hero. Sai Balaji is directing this film. Satyanarayana is the producer. Sai Balaji is presently doing a film with Sumanth in which Sri Hari is doing another role.
Arun is doing another film called fighter that is going to be produced by Mavullayya. Director of this film is not finalized yet. In addition to these projects, Arun would also do a Tamil film as a hero, according to Dasari Narayana Rao.
Sana Yadireddy gets a catch prize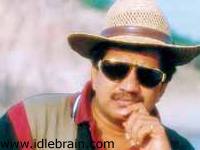 Sana Yadireddy, who gave a surprise hit with adult oriented Bachelors in the past, has roped in the most dignified director of Telugu cinema, K Vishwanath to act in his venture. Sana creations is producing this film in the direction of Ashok Kumar, a TV serials director. Kalatapasvi K Viswanath has given his nod to play the main lead in that film. Raj is providing the music. Sana Yadireddy is currently directing a film called 'Sampangi' that is being produced Kalyani Venkatesh.