Sumanth turns secretive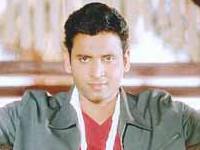 Sumanth, who was launched with a fan fare by his maternal uncle Nag with 'Premakatha' in the last year, did act in three films so far. All these three films are having high profile directors and high expectations. After seeing the fate of the films, Sumanth started having low profile and committing not-so-prestigious films. He is doing a role in the film being directed by Sai Balaji, who directed a film for Srihari in this year. And the muhurat of yet another film started on 6th of this month. KC Sekhar Babu of Kamal films is producing this film in the direction of Tammareddy Bharadwaja. Laya is playing the role of heroine. Vidya Sagar is providing the music. This film is slated for release in February 2001. And the best thing about Sumanth films is that all the details are kept under wrap.
Supergood turns straight with Tarun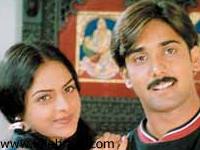 Supergood films, the remake movie machine, is producing a straight film in Telugu called 'Priyamaina Neeku'. Tarun, who made a splashing debut with 'Nuvve Kavali' is acting as the hero. A debutante Sneha is going to be introduced as heroine. Preeti is also doing a role. Bala Sekharan, who directed Love Today in Tamil (Suswagatam in Telugu), will be directing this film. A new music director Shiva Shankar will score music for this film. Shooting of this film was started in Annapurna 7 acres yesterday. Supergood films will be remaking the same film with Tarun in Tamil too. Sivaji of Bachelors fame is also doing a role in this film.