The mega target: 5 Chiru films in a span of one year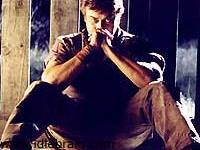 A good news for the Chiru fans who are facing the draught of Chiru films. It's been 11 months since Annayya was released. And Chiru fans have to wait for two more months to see the release of Mrigaraju. According to Allu Arvind, here are the details of the future Chiru releases. On 11th of Januay 2001, Devi film's 'Mrigaraju' will hit the marquee. In April 2001, MS Arts special effects extravaganza 'Anji' will sea the light of 4 years of tenuous work. In July, Geeta Arts film with Teja (of Chitram fame) will be released. In this film, there would be two heroines. IN addition to these three films, Chiru's special appearance film 'Manjunatha' in which he is doing Lord Shiva role will be released simultaneously in Telugu, Tamil and Kannada. For Sankranti 2002, Chiru film with Anjana productions in the direction of Poori Jagannath will be released. Allu Arvind stated that the gap between Annayya and Mrigaraju is due to the wasted dates given to Abu film. So Chiru has 5 different dishes to offers between two consecutive Pongals.
Son of T Krishna to become a hero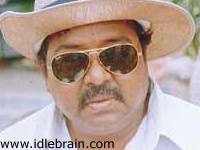 It's time for kith and kin to reap the fruits of their parent's hard work. After seeing the unprecedented success of two of the latest heartthrobs of Telugu cinema, Mahesh, and Tarun, other wannabes are jumping the bandwagon. The latest being Junior NTR. Now it's the son of T Krishna, who is going to do his debut as hero. T Krishna Memorials, which has given films like Sagatu Manishi, Navayugam and Ammai Kapuran, is producing this film. Muthyala Subbaiah, the patented director of T Krishna memorial is going to direct this film as a tribute to his mentor T Krishna. Vandemataram Srinivas, who entered the film industry with his trademark 'Vandemataram' song is going to provide music. All those technicians, who got a life in Telugu cinema industry because of T Krishna are returning the favor by not taking any remuneration for this film as it is meant for he promotion of son of T Krishna as the hero.
Laurence, the newfound supergood films hero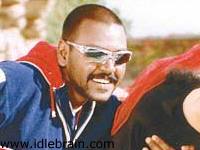 Dance master Laurence is getting a second chance as hero after his flop film 'Speed Dancer'. This film is titled as 'Sundara Pushudu'. RB Chowdary is the producer of this film. In addition to this film Laurence also grabbed another film in Tamil in direction of K Bala Chandar in which Madhavan and Laurence are playing mainleads. This 'Sundara Purushudu' will be made as 'Adbhutam' in Tamil by Supergood films.