New faces in Usha Kiron movies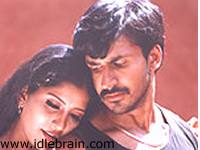 Usha Kiron movies is on the mission of making small films with new faces and make them hits. It started with 'Chitram', which has Uday and Reema Sen in the mainleads. This film has become one of the biggest hits of this year. The success of Chitram is followed by another film 'Nuvve Kavali', in which Tarun is introduced as full-fledged hero. Tarun became over night sensation with the stupendous hit of 'Nuvve Kavali'. Another hero, who made debut with that film, is Sai Kiron (son of veteran singer Rama Krishna). Sai Kiron is also getting lot of offers after this film release, the biggest one being Suresh Productions forth coming venture 'Preminchu'.
Another youth sensation, who is stepping into Tollywood with Usha Kiron movies 'Subhavela' is Ravi Kanth. He is a Vizag bred handsome hero, who finished his medicine in Moscow. He changed his name Ravi Dugirala to Ravikanth after joining films. Ravi Kanth was elected as Mr. Vizag a couple of years back. He is also a product of Satyanand's Vizag acting school. With so much of infrastructure support, Usha Kiron stands out for doing noble service to Telugu cinema by inducing fresh talent.
Sana Yadireddy takes a U turn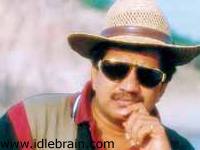 After doing an adult film 'Bachelors', Sana Yadireddy turns a good boy with the forth-coming venture. And another specialty of this film is going to be K Vishwanath, who accepted a main role in this film. This film is titled as Pillalaku Matrame (An Adult film). Shooting of this film will start on 16th of this month. Sana Yadi Reddy is producing this film. Ashok Kumar, who directed innumerous TV serials, would be making his debut on silver screen as the director. According to Sana Yadi Reddy, this film is a humor film that is dealing with kids.
Another Cameraman falls to the lure of directorship
Jeeva, the elegant lens man who canned the latest 'Priyuralu Pilichindi' is the latest casualty succumbed to the lure of directing films. Jeeva is planning to make a film soon. He has got everything in place and selected heroines too. The latest heart throbs of Tamil cinema; Simran and Jyotika are signed for that film. With this film, Jeeva joins the elite batch of Govind Nihlani, PC Sreeram, Balu Mahendra, Santosh Sivan, Rajeev Menon, MV Raghu and Teja. All the above people are cameraman turned directors.