Lahiri Lahiri Lahirilo .....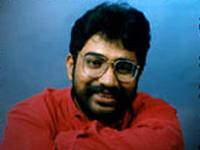 The love saga of five pairs belonging to five different generations is all about YVS Chowdary's latest venture 'Lahiri Lahiri Lahiri lo'. And the five pairs are K Vishwanath - Lakshmi, Nandamuri Hari Krishna - Bhanupriya, Prakash Raj - Rachana, Ravi Teja - Sanghvi and another unidentified couple. This film is being produced and directed by YVS Chowdary. Deenaraj gives Story. MM Keeravani is going to record songs for this film on 7th of December in Chennai. Chintapally Ramana is providing dialogues. YVS Chowday's first film 'Sri Seetaramula Kalyanam Chootamu Raarandi' is also based on a popular Telugu song. This film title 'Lahiri Lahiri Lahirilo' is based on the famous song from Mayabazaar. Shooting of this film will commence on 11th of December.
Ammo Bomma - Rajendra Prasad second film as hero in his second innings
After doing 'Antha Mana Manchike' as a solo hero in his second innings, Rajendra Prasad is acting in another film titled 'Ammo Bomma'. This film is based on a Marathi film 'Jhavat Leela'. Relangi Narasimha Rao is directing this film. Jaya Lakshmi of 'Sakutumba saparivara ….' And Uma Shankari of 'Navvutu Batakalira' are acting as heroines in this film. Rajendra Prasad is acting as ventriloquist in this film. This is the first film that is coming up with full-fledged puppetry. Shanmuk is providing the music. Ramesh-Gopi is providing dialogues. Sirisha productions is producing this film. Shooting of this film was started yesterday (13th November) at Hyderabad and the shooting part will be completed in a 30 days single schedule.
Nag elected as president of MAA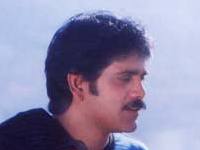 MAA has elected it's new set of executive committee. Nag is elected as the president. Venky is elected as executive vice president. Jaya Sudha and Sri Hari are chosen as vice presidents. AVS is elected as chief executive. Maharshi Raghava and Raghunatha Reddy are chosen as joint executive officers. Giri Babu will act as treasurer. The executive committee consists of Ali, Nava Bharat Balaji, Brahmaji, Chalapati Rao, Delhi Rajeswari, Jagapati Babu, Mallikharjuna Rao, Nagababu, Paruchuri Gopala Krishna, Raja Ravindra, Rama Prabha, Ravi Teja, Sai Kumar, Siva Krishna, Siva Parvati, Sivaji Raja, Srikanth and Tanikella Bharani. Akkineni Nageswara Rao is elected as honorary adviser..