Story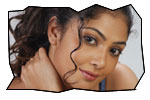 Meenakshi's (Kamalinee Mukherjee) mother is killed by her father for dowry when she was young. Meenakshi's maternal uncle raises her. Nandu (Rajiv Kanakala) visits Meenakshi's village and falls in love with her. Meenakshi also loves him. They convince their parents as well. But the greedy sister and mother of Nandu ask for excess dowry during the marriage which leads to the cancellation of marriage and a misunderstanding between the lovers. Meenakshi's uncle falls seriously ill and she needs 5 lakhs for his surgery. She gives a bold paper statement that she would marry whoever donates her 5 lakhs. Sanjay (Amit) - a lonely Telugu NRI from USA helps her out. He visits her and falls in love with her. Nandu comes back to Meenakshi by pleading innocence. The rest of the story is all about whom Meenakshi marries - Nandu or Sanjay?
Artists Performance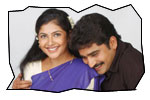 Rajiv Kanakala enacted his role with lots of ease. His image suits well for these kinds of characters. Kamalinee Mukherjee is good. But her make-up, hair-do, dubbing etc did not suit her. She was also captured in wrong angles by the cinematographer. Amit is OK, but his body language did not suit the role. His get-up is also bit awkward. Siva Krishna is over-dramatic as maternal uncle of Meenakshi. Comedy by Ali and Rambabu does not appeal. Preeti Nigam and Kavitha are adequate.

Technical Departments: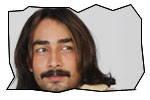 Basically the story of the film is a triangular love as the heroine has to choose between the lover who she misunderstood and the man who helped her financially. The story of the film is clichéd, but for the paper advertisement part. Direction is very old-fashioned. Screenplay is sloppy and the narration is rather slow. Music of the film is not up to mark. Same is the case with cinematography.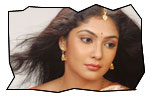 Analysis: First half of the film deals with the background of Kamalinee and the love episode between Kamalinee and Rajiv. The second half deals with the triangle between the girl and two men. People do have certain amount of curiosity about heroine oriented film coming from Nandi award winning actress Kamalinee Mukherjee. But, Meenakshi disappoints a lot.
Meenakshi Links
Photo Gallery
Audio launch
Jeevi reviews of previous 5 films
Ghajini
Mazaa
Moguds Pellams
Danger
Bhama Kalapam
More Reviews