Story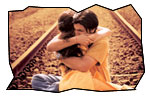 Chandu (Yuvaraj) and Vennela (Kamna Jetmalani) fall in love. But parents reject their love. With no other option left, they attempt suicide by jumping from the top floor of a building. Luckily, they were saved as they fall in sand. But, they suffer memory loss. The doctors term this disorder as 'retrograde amnesia' (brain injury in which the individual loses memories for the time period just prior to the injury (depends on few minutes to several years)). The rest of the story is all about how they get united again though technically they do not know each other.
Artists Performance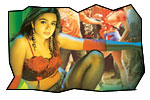 Debutant heroine Kamna Jetmalani appears promising. Hero Yuvaraj is average. Another hero Rishi Girish is not up to the mark. Abhinaya Sri sizzled in an item song. Sana is adequate as the stringent mother. Ahuti Prasad is good as hero's father. Among the friends, Rambabu evoked some humor. The comedy track of Brahmanandam is partly good.

Technical Departments: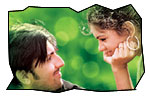 Story: Story of the film is about how a couple that has fallen in love forget everything due to memory loss and how they remap their feelings. The basic story point is novel. We can find similar kind of storyline in "Eternal Sunshine of the Spotless Mind" (2004) where the lovers meet again as strangers after their memory is erased.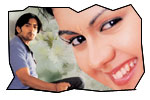 Screenplay - direction: When one takes such a delicate storyline, it is extremely important to have competent screenplay and sensible direction. The screenplay of the film falls short. Narration of the film is pretty slow. Director Jaya who made a promising debut with Chantigadu could not handle this subject well. There is one shot where heroine warning hero is compared to that of teacher warning student, which is good.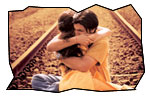 Other departments: Music by Sajan Madhav is adequate. Amani Koyila and Nuvvuchoope choopu oka varam are good on the screen. Cinematography by Vijaya Sri is good. There are few shots with sunset background which are shot well. Editing needs lot of improvement. Dialogues are mediocre ("manishiko mata. kukkako BATA" is good). Production values of the film are adequate.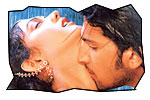 Analysis: First half of the film is little boring. Second half is slightly better. The plus points of the film are novel story line and heroine. The negative points are lack of establishment of feel and inadequate screenplay. On a whole, Premikulu - made with a novel point - does not live it up.
Premikulu Links
Muhurat
Press meet 1
Press meet 2
Audio launch
ACD launch
Photo Gallery
Wallpapers
Video Promo
Jaya Chitchat
Jeevi reviews of previous 5 films
Super
Rendella Taruvatha
Super
Kanchanamala Cable TV
A Film by Aravind
More Reviews