Story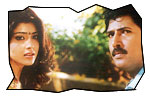 Tilak (Venu) has a legal consulting firm titled 'Sada Mee Sevalo'. This firm deals with solving legal based problems off the court by playing tricks and mind games. Tilak believes that there is no harm in doing tricks as long as they help society in a positive way. Tilak falls in love with Suryakantham (Shriya) at the first sight. He makes Suryakantham fall in love with him too. She marries Tilak against the wishes of her parents.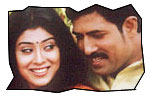 After marriage, Suryakantham realizes that there are many legal hassles and threats from goons for the firm run by her husband. She even fights with her husband to close 'Sada Mee Sevalo'. The rest of the film is all about how Tilak convinces Suryakantham that one should care more for the society than for one's personal benefits.

Artists Performance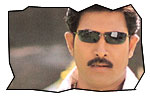 Venu's characterization and body language has a bit of similarity to that of his character in 'Chirunavvutho' film. He is good. Shriya steals the show with her sarees and long free-flowing hair. She wears sarees throughout the film except for a couple of songs. She smiled a lot in this film. Sunil's comedy is entertaining. Tanikella Bharani is impressive as panic-struck father of Shriya. Subbaraju is adequate in a small villain role. Single scene cameo by Prabhu is hilarious.
Technical Departments: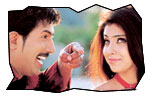 Story: The first half of the film deals with Venu making Shriya fall in love with him and their marriage. The second half deals with Shriya getting insecure about Venu's profession and Venu convincing Shriya about the nobility of it. This storyline is definitely a different one for Telugu films.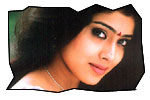 Screenplay - direction: Screenplay by National award winner Neelakanta is adequate. It should have been more compact. Direction is just OK. Neelakanta wore a thinking cap. He backs up the story and scenes of his films with convincing logic (which are very rare in commercial Telugu cinema). However, the narration of the film is pathetically slow and emotional graph of the film is very inconsistent. Neelakanta should have scrutinized the following two points more closely -
1. Tilak claims that he is doing social service. But he is doing service for a price. It is not a free service. And he buys a house and car with the money earned through 'Sada Mee Sevalo'. Hence the nobleness of the character goes down a bit because he takes risks in his life not only for social service but also for the money.

2. When there is a hero who can play good mind games and gets his tricks work for everybody, there should be another competent person who could match the wits of the hero. By having no competitor to hero, the drama gets diluted.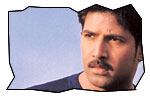 Other departments: Music by Vandemataram is a let down. The concepts chosen for songs are good, but they are not backed up well by sound and visuals. Cinematography by Prasad is average. Dialogues written by Neelakanta are good. Dialogues written for court-scene are thought provoking. The one-liners like 'Mooda nammakam strong gaa vunte vivekam weak avutundi', 'mogudini konguku katte aadadi & pellamtho abaddam cheppanani feel ayye magavaadu naaku nacharu' are good.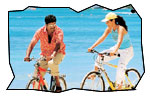 Analysis: First half of the film is OK. The tempo in second half goes down a bit. The format of the film is very different from the regular films. Plus points of the film are noble storyline and Shriya. The main drawbacks of the film are inconsistent graph of emotions, slow narration and music. As this film has the background of middle-class family values, it would have more reach to the family crowds. On a whole, it is an average flick.
Sada Mee Sevalo Links
Muhurat
Photo Gallery
Press Meet I
Press Meet II
Jeevi reviews of previous 5 films
Chakram
Prayatnam
Okkade Kani Iddaru
Slokam
Sravanamasam
More Reviews