Title dilemma for Nag film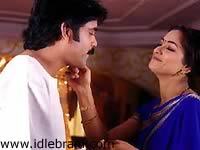 'Akka .. Bava Vachade' is the tentative title for Nag's film in the direction of KS Ravi Kumar for Roja Movies. Reema Sen is playing maradalu and Nag is playing bava. Simran is acting as wife of Nag. The producer of this film is in dilemma weather to continue with this title or not for two reasons. One is that this film's title closely resembles Chakri's 'Akka Bavekkada'. The other reason is that, it film's title suggests a comedy oriented film. This film is having story and dialogues given by Janardhan Maharshi, who is a regular writer for EVV films. Incidentally, this film is 25th film of KS Ravi Kumar as the director. Arjuna Raju of Roja films is the producer.
EVV's son Rajesh to be introduced soon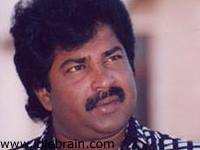 Rajesh, the son of EVV, will be the next new hero from the film background. Taranga films is going produce this film. Teja of Chitram fame is the director. Srikanth will be playing another hero role in this film. This film is expected to start in March of this year. Sravanti Ravi Kishore too is planning a film with Rajesh as hero soon. Like any other film related person, EVV too wants his offspring to be the part of film industry. Now it's a choice for the janatha to accept the new breed with filmy background or not. The stupendous hit of Nuvve Kavali has prompted the filmy guys to blood their kids, as Tarun and Sai Kiron are the off springs of Roja Ramani and singer Rama Krishna respectively.
Chakri faces release crisis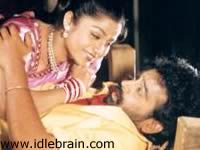 Chakri, like any upcoming hero, is facing the sudden crisis of releases. His films Suri and Navvutu Bratakali Raa are ready for the release and another film Akka Bavekkade is almost complete. Suri, which is supposed to be released on 26th January, is postponed to 2nd of February. Suri and Navvutu Bratakaliraa are vying for the release. Chakri was peeved at the fact that the audio releases of Navvutu Bratakalira and Suri happened in two consecutive days. This kind of situation bogged down Jagapati babu too in the last year when Sardukupodam Randi, Manoharam and Moodu Mukkalata were released in a span of 30 days. But Chakri, who is another producer himself, had to adjust with the producers, as he knows the plight of them.