Rajasekhar, Balayya and Rama Naidu donates liberally
Balayya is the first one from Telugu film industry to donate openly for the Gujarat quake victims. He donated an amount of 2 lakhs today. Dr. Rama Naidu too reacted and donates Rs 10 lakhs from the funds of his Bapatla parliament constituency (just the way Vajpayee donated Rs 500 crores from PM fund). He promised a to donate a two months salary of his MPgiri. A day later, Dr. Raja Sekhar too responded and donated Rs 3 lacks from his own pocket. Dasari has decided to pool in all the resources and collect donations by organizing various functions.
Krishna's Pandanti Samsaram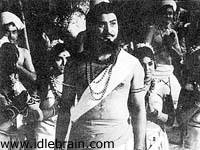 After taking the back seat for a while, Superstar Krisha will be bouncing back with a film titled Pandanti Samsaram. This film would be made on Padmalaya banner. Krishna directs this film and acts in it too. Krishna did act in films with similar names like Pachani Kapuram, Pachani Samsaram and Pandanti Kapuram in the past. P Chandra Sekhar Reddy, a famous director is giving story for this film. This film will go on floors in February 2001. Krishna did direct films like Simhasanam, Koduku Diddina Kapuram, Mugguru Kodukulu, Kaliyuga Karnudu in the past on Padmalaya banner.
Balayya's Adivi Ramudu in making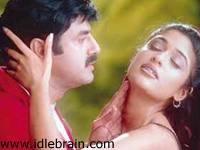 The story of Sridevi arts movies with Balayya is having the similar backdrop of NTR's Adavi ramudu. Balayya is doing the role of Forest Ranger and Anjala Zhaveri and Shilpa Shetty playing his lovers. In a categorical statement made by PA Arun Prasad, he mentioned that Balayya is giving him full freedom and never interferes (there by takes a dig at Pawan Kalyan, who has given him life as a director with Tammudu). The next schedule of this film will take place between 3rd and 20th of February 2001. Two of the songs would be canned in abroad. Mani Sharma is providing music and Jayanan Vincent is doing photography for this film. Ramesh and Gopi are providing dialogues. Story, screenplay and direction is by PA Arun Prasad. Krishna Prasad, who gave films like Vamsanikokkadu and Aditya 369 in the past with Balayya is producing this film.