Laya to play blind in Rama Naidu's film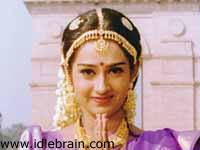 After doing a successful film like 'Preyasi Raave', Dr. Rama Naidu has started the music sitting of his next film on anvil. Boyina Subba Rao is the director. Laya is playing a role of blind girl in this film. Sai Kiran of Nuvve Kavali fame will act as hero. Another heroine will also play a vital role. MM Srilekha is providing the music. Sriraj and Satyanand are giving story and dialogue respectively. This film will go on floors on 7th December and finish it's shooting on 15th of March. Dr. Rama Naidu is going to produce another film in the direction of Sada Siva Rao. Richa Sharma of Nuvve Kavali film will be acting as the heroine. Muhurat of this film is slated on 15th December. One of these films will be titled as 'Prematho .. nee Padmavathi'.
Jeevita to wield the microphone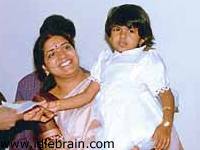 Sethu, a hit film of Tamil is being remade in Telugu soon. After trying out the directors like Ravi Raja Piniseety and Muthyala Subbayya, Dr. Raasekhar has decided to take the matter in his own hands and instructed his wife Jeevita to wield the microphone. Now Jeevita, the former actress, is thrilled with this turn of the events and raving to prove herself. She is considering 'Jeeva' as the title. A syndicate consisting of Jeevita, C Kalyan and Jayababu is producing this film. This film is expected to go on floors on 1st of December.
Ramma Chilakamma - Sumanth teases Laya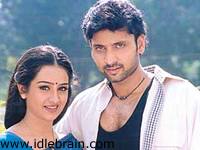 Sumanth's latest film is being titled as Ramma Chilakamma, based on the popular song of a mucial hit - 'Choodalani Vundi'. Tammareddy Bharadwaj is directing this film. K C Skhara Babu of Kamakshi arts is the producer. It may be recalled that another film titled 'Ramma Chilakamma' is being started with Venkat as hero a couple of years back and it was shelved later on. It's amazing to see that Tammareddy has picked up this title with guts as opposed to the popular sentiments. The producer is aiming this film for Sankranthi 2001 release. Another film to join the bandwagon of Sankrathi releases.
Orey Tammudu - another Arun film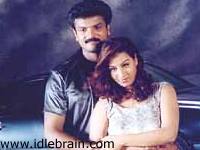 In the old edition, we mention that Sumanth is acting in a film that is being directed by Sai Balaji in which Srihari was also acting. But unfortunately Arun Kumar has replaced Sumanth and shooting of this film resumed recently. This film is titled as 'Orey Tammudu'. Sri Hari is playing an auto driver in this film. Arun Kumar is acting as younger brother of Sri Hari and College student. Sri Hari's pet writer Posani Krishna Murali is giving story and dialogues. Story of this film is supposed to be on the lines of 'Prema Sagaram' and 'Sindhura Puvvu'. Narayani pictures is producing this film. Vandemataram is providing music. Heroines of this film are yet to be selected