Jayam Manadera celebrates 50 days in style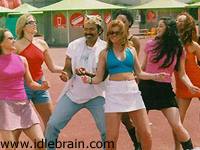 Jayam Manadera, which has completed a super successful run in 104 theaters in AP with four shows, has celebrated the 50-day landmark in style. Thanks to N Shankar, who has panache for social activities, spared no time gathering the junta to stage a political pada yatra. Incidentally Jayam Manadera turned out to be the number one cinema in Telugu Cine Industry's numbers game. The Producer Suresh babu attended this function. Hero of the film, Venky, was missing at the procession. This film is also having a dream run in Hyderabad by running for 50 days in 7 theaters. Earlier highest count was 4 theaters. Various artists from Nalgonda area have participated in the event that is inaugurated by the home minister Devender Goud. A procession has taken place from Tank Bund to Sudarshan 35mm. Sudarshan 35mm's romance started with Venky in the form of 'Seeenu', which left a few bitter memories. But Kalisundam Raa and Jayam Manadera, the films followed later blossomed the relationship. Now Sudarshan 35mm has become a permanent theater for Venky. Venky used to have Odeon Deluxe as his theater earlier that has witness memorable films like Preminchukundam Raa, Premate Idera and Raja. Chiru too has his films Bavagaru Bagunnara, Choodalani Vundi, Sneham Kosam and Iddaru Mitrulu run in Sudarshan 35mm before shifting his base to Sandhya 35mm with 'Annayya'.
One-sided love marks the story of 'Priyamaina Neeku'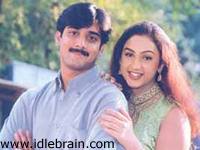 RB Chowdary's direct film in Telugu with Tarun is titled as 'Priyamaina Neeku'. The story of the film is about the diary the hero gets hold of. That dairy belongs to the heroine, who writes about her one-sided love story. After hero coming to know about him being loved by heroine, he starts the search of heroine. It takes a few turns before ending with an unpredictable climax. This movie starts with Hero finding the diary at the auction shop owned by his father. Tarun is playing hero. Sneha is playing heroine. Sivaji and Preeti are playing other important roles in this film. This film is being directed by a Tamil director Bala Sekharan, who directed a film titled 'love 2000' in Tamil that was remade in Telugu with Pawan Kalyan as 'Suswagatam'. As Suswagatam deals with the one sided love from Hero side, 'Priyamaina Neeku' will deal the same concept from the heroine side.
Anji slated for April release: confirms Shyam Reddy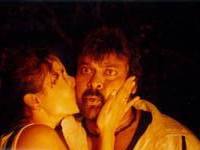 Chiranjeevi plays the Santa Claus, who lives in the jungle with a bunch of kids a la Jagadeka veerudu Atiloka Sundari. Into his little world, enters the villain (Tinu Anand) who is after a Shivalingam that is said to possess mystic powers. Anji chances upon the Shivalingam in the jungle and takes it home. The word spreads and before long, he finds himself being chased by the goons. Meantime, the heroine (Namrata Sirodkar) too gets caught with the jinx as she enters Jungle to study a project. Villain of this film has evil powers with him and Tinu Anand and Bhupinder Singh plays this role that has two avatars. This film will have a 25 days shooting to wrap the film up. Chris of London is doing special effects. Special care has been taken to shoot the climax and the scenes before the interval. Anji has been in the making since 1997 and is expected to see the day of light in April 2001.