Narasimha Naidu to leave a mark!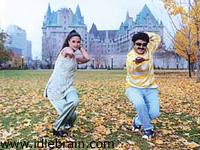 Paruchuri brothers have taken the opportunity announce the most powerful name 'Narasimha Naidu' as the title of latest Balayya's film on 1st of December at 10:15am. There seems to be a few similarities between Samarasimhareddy and Narasimha Naidu. Both of them are releasing for Sankranthi. Both these titles are of seven letters in Telugu. Both of them have three heroines
Chinni Krishna, who gave screenplay for Rajnikanth's 'Narasimha' has provided the story for arasimha Naidu. Paruchuri Gopala Krishna was so much engrossed by the film that he started crying watching the rushes of the action scenes from the film and when he looked around him he found that both Paruchuri Venkateswara Rao and Chinni Krishna too were crying. Hence, one can expect a lot of sentiment in this film. According to paruchuri, Narudu signifies the humanity and kindness of Balayya for the good people and Simham signifies the fieriness with which he attacks the evil-minded villains. This film sports three sizzling heroines Simran, Preeti Jingyani and Asha Saini. Last schedule of this film will be completed by 7th of December and this film is slated to meet the 'Mrigaraju' at the Battle Royale on 11th of January. As the Telugu cinema lovers, we wish all of the Sankranthi contenders' good luck.
Padmalaya to produce a game show on the lines of KBC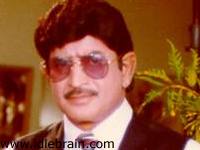 We know that Padmalaya tele films, a venture by superstar Krishna is heavily into TV production. Recently Adi Seshagiri Rao announced that it's going to produce a game show in Telugu, Tamil and Malayalam on the lines of KBC. But the anchor's name is kept under wraps for the time being. The first episode will go live on 15th of January 2001. In addition to the game show, Padmalaya has started a joint venture with Rama Naidu studios, Annapurna Studios and Sony television to set up a first ever Telugu music TV channel. Padmalaya is also churning mega tele serials out like Dasavataralu, Jataka Tales (200 episodes), British Empire (1000 episodes), Ganapati (150 episodes), Srikrishna Pandaveeyam, and Toli Palukulu. Superstar Krishna's recent trip to USA seems to have converted into alliances with few of the greatest entertainment outfits like 20th Century Fox and MGM.
Maa Aayana Sundarayya - Sri Hari turns family type!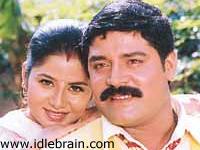 AA Arts that has given Srihari a birth as hero is producing another film. This film initially titled as Sundarayya has sensibly changed its name to 'Maa Aaayana Sundarayya' by giving family touch to it by turning it from a ferocious title to a comedy title. Srihari is doing the role of a bank attendant in this film. Deepti is playing the female lead. This film is supposed to have romantic touch for Srhari. 40% of the production is over so far. This film will be wrapped up by 28th of December. 'Maa aayana Sundarayya is slated for Sankrathi release by giving other biggies a run for their money. There would five songs in this film. Vandemataram Sreenivas is providing the music. Hari Babu is directing this film.