Pawan and Amisha are not acting in Ramana Gogula's album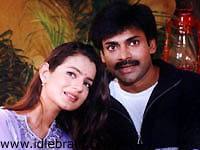 Ramana Gogula is doing his second private album now. This album will be released in the last week of February 2001. Talking to idlebrain.com, he told that he has no idea about roping in Pawan and Amisha to feature in his video promos of the album. He giggled at the news that Pawan and Amisha are acting in his video album and trashed it as baseless rumor. He is doing music for the Tamil remake of 'Tammudu' now. Vijay is starring in that film being directed by PA Arun Prasad. His first album 'Aye Laila' made waves in the music world a few years back. The title song of 'Aye Laila' is composed as 'Ye Pilla' in Tammudu.
6 teens: another small budget films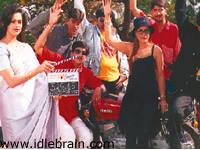 6 teens joins the plethora of new films that are made to cash the new 'carry on' trend created by Sana Yadireddy with Bachelors. Aptly titled as '6 teens', this film revolves around six sixteen-year-old teen students. There are five teenage guys who are whaling away their time by enjoying it to the fullest. A teen NRI girl from US joins the gang. This film shows how these teenage people made the best of the business opportunity they got and turn into good boys. This film sports all new talent in most of cast and crew departments. Marudhuri Raja is giving dialogues and G Nageswara Reddy is providing the story and direction.. J Srinivasa Reddy is producing this film on Harsha Creations banner. Raasi did the honorary clapping for this film.
Srivanti capitalized the success of Nuvve Kavali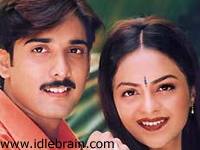 Sravanti Ravi Kishore, the executive producer of Usha Kiron's Nuvve Kavali' is having the best of bother worlds (cast and crew) now. By using the director of that film Vijaya Baskar, he roped in Venky to play the hero role and trying hard to get in ex Miss world Ms. Yukta Mukhi to play the lead heroine for Venky. In parallel, he signed Tarun & Richa, the main leads of Nuvve Kavali, to act in his new venture in the direction of EVV Satyanarayana. This film will go on floors on 20th of February 2001.