MS Raju plans ahead for Venky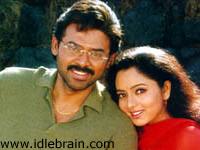 MS Raju, the man in the news for Devi Putrudu, is sure a big planner. In a latest conversation, he expressed his unexposed plan. His birthday falls on 10th of May. The release of Devi Putrudu was shifted from 11th Jan to 7th Jan so that the 100th day falls on 10th May, which is the birthday of MS Raju. In addition to that he is going to start another film with Venky on that same day. That film will be titled as 'Aadi Seshu'. Kodi will direct this yet another special effects big budget film. Our viewers may be aware that MS Raju has reserved the titled 'Anjani Putrudu' for Chiru. When can we expect that announcement Mr. Honey?
Double promotion for Devi Vara Prasad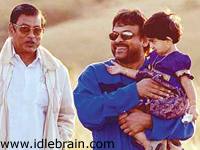 Devi Prasad was selected as the board of director for NFDC (National film development corporation) recently by the ministry of Information and Broadcasting. His tenure started on 23rd of November and will last for three full years. Now, he is selected as the president of Telugu Nirmatala Mandali in Chennai. He has decided to publish a comprehensive biography of all the producers of Telugu cinema. VAK Ranga Rao, a Telugu cinema veteran and Ravikondala Rao, a noted Telugu film actor will assist him in the process. He is also planning to pen down the insurance options for the film producers. These two posts are going to be very responsible ones for Mr. Devi Vara Prasad, who celebrated his birthday on 6th December.
Sana Yadireddy repeats the bachelors in Crazy boys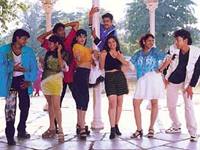 Sana Yadireddy, who shot to the limelight with Bachelors, is making a sequence to the film with the same batch of batchelors. Sivaji, Jakir, Sumit Roy and Satya are playing the hero roles in this film. Unlike Bachelors, this film will have equal footage on all the heroes. Heroine for this film is yet to be identified. Ghatikachalam gives Story and dialogues. Ghantadi Krishna provides music. This film is being produced and directed by Sana Yadireddy on Sana creations banner. Shooting of this film will start on 15th January and will be finished in a single schedule. This film too will have the backdrop of college. Vijayakant, who has become one of the mass heroes of Tamil cinema, is all poised to make