Nilambari gets her third assignment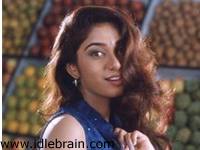 The failure of Bachi did not seem to dampen the spirit of the producers. Nilambari, a Telugu girl who was introduced as heroine in Telugu with Bachi, is in the news as two films started with her as heroine. One was Seenugadu with Ganesh as hero. Another film 'Vechi Vunta' Raja, a debutant actor, is playing the hero role. This film is directed by another debutant Sriram. According to Vemulapalli Srikanth, the storywriter of this film, it is based on a real incident in USA. It's going to be a youth story with a difference. Marudhuri Raja provides dialogues and Akash provides music. This film will start it's regular shooting on 14th of January 2001 and will be completed in single schedule. The muhurat of this film happened at Annapurna studios yesterday.
Vandemataram sets up his own shop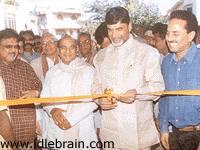 Vandemataram Srinivas demonstrated his loyalty towards his mentor Nalluri Venkateswara Rao (whom he reverently calls ANNA) naming his audio lab on his name. Anna Audio labs, was inaugurated by CM Chandra Babu Naidu and Akkineni Nageswara Rao. Balu and Krishna too graced the occasion. As a tribute to his guru T Krishna, Vandemataram is going to record his first song for T Krishna Memorial film in which Gopichand, son of T Krishna, is acting as hero. This audio theater has all the fecilities like dubbing, mixing, recording and re-recording. In the past, Mani Sharma too opened his shop on Mahati name. There is a similarity between Balu and Vandemataram. Both of them have named their audio labs on the names of their mentors. Kodandapani and Anna, that is!
Srihari - Posani split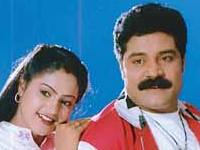 No! We are not talking about their personal or professional relationship. We are talking about their split as neighbors. Earlier Srihari and Posani Krishna Murali used to be neighbors in Sri Nagar Colony. Now Srihari did shift into new house at Road no 45 of Jubilee hills in the last month. And Posani Krishna Murali has shifted his house to Indira Nagar on 7th December. Srihari and Posani Krishna Murali work as a team along with Disco Santhi to make decisions on the films Srihari does. Posani has been the dialogues and storywriter for all the films Srihari did and doing.