Raja Sekhar promotes Maa Annayya
We have gossiped earlier that Raja Sekhar partnered the production of 'Maa Annayya' in the past. He bought the remake rights of Vanattipola for 60 lacs and partnered the production of Maa Annayya. The postproduction promotional activities have just begun. Recently, Raja Sekhar organized an 'Abhinandana Sabha', which decided that the songs of 'Maa Annayya' are as popular as 'Allari Priyudu'. The second promotional activity started in a hi-tech note by hiring ten hi-tech RTC buses and decorating them with the wall posters of 'Maa Annayya' and canvassing heavily to create enthusiasm among the placid audiences. He is planning to hire seven additional buses to make them publicize the film by touring allover the state! He has done the same thing for Upendra's 'Om' in the past. Lets see if this promotion is going to lift the spirits of this average film.
Suresh Distributors ties up with Columbia Tri-Star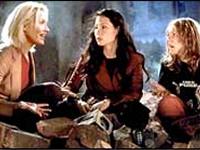 Charlie's Angles, the latest blockbuster of Hollywood, is making its way to the Telugu viewers in the form of 'Kiladi Bhamalu'. Suresh Productions that has signed a strategic alliance with Columbia Tristar has released 'Adrusya Hantakudu', a dubbed version of Hollow Man, in the past. 'Kiladi Bhamalu' will be released in Andhra with 10 prints. Jurassic Part was the film that has triggered the potential of Hollywood films dubbed in Telugu. Anakonda, Titanic and Mummy followed this film. There are a couple of distribution agencies in RP Road, Hyderabad, whose main business is to buy the dubbing rights of Hollywood films and release in Telugu.
Another protégé of EVV to make debut as director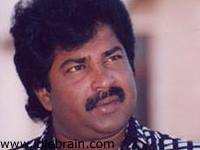 Tirumala Tirupati Venkatesa, the film that is released today, is having SattiBabu, a protégé of EVV as the director. J Pulla Rao, another protégé of EVV is going to make his debut in the next year. Hero Rajendra Prasad will do the main lead. Incidentally, he was a co-producer for a few films in the past. He produced films like 'Samudram' and 'Manasunna Maaraju' in the past with his friends Bhagawan and Danayya. Rest of the details are not worked out yet.