Nag signed by Radhika for Telugu KBC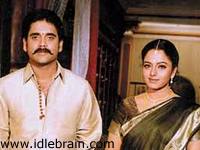 After tasting the phenomenal success after 'Koteeswaran', a Tamil version of KBC by Sun Network, its planning to extend the version to Telugu and Malayalam viewers. According to the highly places sources, Sun TV has signed Nag in Telugu to anchor Telugu KBC in Gemini TV and Mukesh in Malayalam for Surya TV. These programs will be launched some time in January 2001. Derec O Brain, the man behind Zee TV Bornavita quiz contest, will prepare the questions for the program. Radan, owned by Radhika, will produce the program. It may be noticed that Amala and Sarita are close buddies of Radhika. And it is speculated that Sarat, the anchor of Koteeswaran, is seeing Radhika. And she made sure that her buddies (Amala and Sarita) get preference. Amala and Sarita are wives of Nag and Mukesh respectively.
Balakrishna Film Festival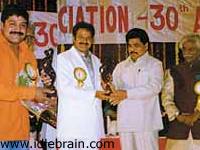 Andhra Pradesh cine goers association has adjusted him as the best actor and presented him the award in a function that was presided by the speaker of Parliament, Bala Yogi. Incidentally, that award was the second one given to Balayya after a gap of 20 years. Balayya got a best child artist award with his first film 'Tatamma Kala'. The latest news is that AP Cine Goers association has decided to hold a 'Balakrishna Film Festival' to celebrate the achievements of Balayya in the Telugu film industry. This function may be organized either in January or February of 2001.
Upendra selected for Japanese Film festival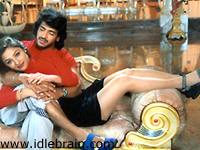 Tirumala Tirupati Venkatesa, the film that is released today, is having SattiBabu, a protégé of EVV as the director. J Pulla Rao, another protégé of EVV is going to make his debut in the next year. Hero Rajendra Prasad will do the main lead. Incidentally, he was a co-producer for a few films in the past. He produced films like 'Samudram' and 'Manasunna Maaraju' in the past with his friends Bhagawan and Danayya. Rest of the details are not worked out yet.