Devi Putrudu gets rave industry reviews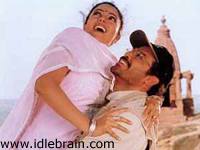 There is a most accomplished story, dialogues and songs writer called 'Vaali' in Tamil film industry. He gave a biggest compliment to the story of Devi Putrudu. After listening to the story of the film through MS Raju, Vaali is supposed to have commented that Devu Putrudu will become a wonder in Indian celluloid. Vaali is in the field for the past 42 years and he has never heard such a powerful story like Devi Putrudu. So we can expect Devi Putrudu not only to create sensation in Telugu but also in our neighboring state Tamilnadu when it's going to be released in two languages on 11th of January 2001.
Super Good films to make films with Rajasekhar, Venky and Nag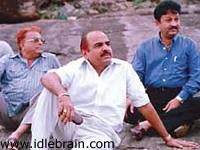 After producing two of the hits in the form of 'Nuvvu Vastavani' and 'Ninne Premista', RB Chowdary started another film titled 'Priyamaina Neeku with youngster Tarun. He announced that he is going to make three films in the next year. The first film is going to be 'Simharasi', with Rajasekhar as hero. This film is a remake of Tamil hit 'Vallarasu'. He is also planning to do a film each for Nag and Venky. We have to wait and see if they are going to be remakes or straight ones.
Srikanth - Soundarya combo on 18th Jan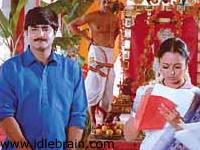 RR Shinde, who gave a hit with 'Ninne Premista' with Soundarya and Srikanth combination, is all poised to repeat it. He will be remaking another Tamil hit. The cameraman M Sudhakar is producing this film. M Sudhakar has produced a film titled 'Taraka Ramudu' with Srikanth and Soundarya in the past. Richa Sharma of Nuvve Kavali fame will be doing the second heroine role in this film. Shooting of this film will start on 18th January 2001 and will finish the production in three months with three schedules. This film is slated for May release!