Chiru to holiday in USA next month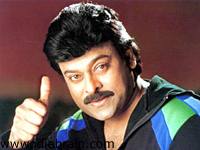 Chiru is a busy man with his neck-speed hectic schedules. He is doing a dance bit with Simran in Annapurna studios now. Later on he would be participating in the patch up work of MS Arts Anji in Yanam(Karnataka). Then he travels to Bangalore to do Manjunatha and then he goes to Maha Baleshwar to shoot the last song of Mrigaraju. On 10th of January, he would be seeing the final print of 'Mrigaraju' in Hyderabad before embarking into the flight to USA in the night. So Chiru would be out of country for the release of 'Mrigaraju' on 11th January 2001. Chiru would be taking quick break in USA before resuming his busy schedules.
Venky - Fight and Dance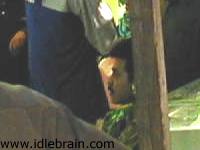 Idlebrain.com had been to Rama Naidu studios on 26th of December. Venky, the man of action, is seen shuttling between two sets alternating between dances and fights. On one floor, shooting of T Trivikrama Rao's film with Venky is going on in the direction of Uday Shankar. A fruit market set was erected where Venky fights with goons to save Simran. On the other floor, a set is erected to shoot the song 'Oh Prema' of Devi Putrudu. Venky was kept busy shuttling between two sets on the day of Christmas. The photo shown in the side was taken on 26th December.
Kodi - three pronged direction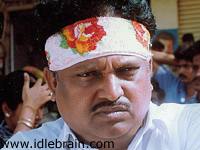 During the third week of November Kodi was in Sri Sailum. Not to direct one film, but to direct three films simultaneously. Those three films were Anji, Devi Putrudu and Jai Bhadrakali. And all these three films involve a few shots on Lord Shiva. At one point of time Kodi was seen standing at a point with two cameras, one facing east and another facing west. And Kodi was directing the film standing in between. Kodi is supposed to have a very good grip on the scripts he does and never mixed the things despite of directing three films simultaneously.