Devi Putrudu to collect 25 crores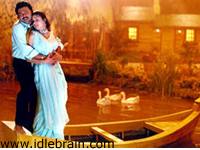 According to MS Raju, the ambitious producer of Devi Putrudu, this film is poised to collect a share of 25 crores in the total run. The producer before the start of the film made this statement and even after the film made for the release, MS Raju is very confident of the unprecedented success of Devi Putrudu. According to him, this film is going to prove the stamina of Telugu cinema. This film made with a budget of 15 crores and is boasting of special effects worth 22 minutes. The highest share collected by any movie in Telugu cinema industry being 16 crores, one wonders how the task of 25 crores would be achieved without rising the prices of tickets. On the other hand, Balayya's 'Narasimha Naidu' is made with a realistic budget of 6 crores. Chiru's Mrigaraju too is made with a high budget of 15 crores. The morale of the story is that even if Narasimha Naidu collects the half share of the production cost of either Devi Putrudu or Mrigaraju, it would be a super grosser. We got to wait and see, if the so called big budgets does matter to the audience or not.
Kalasi Naduddam is the title of latest Kodi film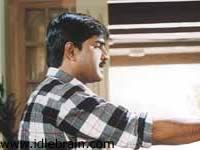 Burugapally Sivarama Krishna, who gave films like Seetaratnamgari Abbai, Emandi Avida Vachindi, Sahasa Veerudu - Sagara Kanya, Premante idera, Tammudu, Yuvaraju and Sardukupodam Randi will be produced a film in the direction of Kodi Rama Krishna. This film is titled as 'Kalisi Naduddam'. Srikanth and Soundarya will be the mainleads in this film. Regular shooting of this film will commence on 3rd February 2001. Other details of the film will be made available soon.
Another Rajendra Prasad's film starts
'Apparavuki 1 Nela Tappindi' is the title of the new film that was started on 1st January 2001. Rajendra Prasad and Madhumita are playing main leads. Relangi Narasimha Rao is the director. EVV Mallikharjuna Prasad is producing this film. Vandemataram is giving music for this film. Regular shooting of this film will start on 16th of January. Shooting of this film will be completed in single schedule by 28th of February. 'Ammo Bomma' is another film by the same combination of Rajendra Prasad and Relangi that is ready for the release now.
Nag - Varma combo film in Hindi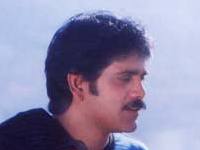 After producing three hits in a row in year 2000, Nag is entering year 2001 with a bit of optimism. He is signing up films with terrific combination films. The latest news that is going around in Tollywood is the Nag is going to act in a direct film to be directed by Ram Gopal Varma. The heroine of the film is going to be Urmila. The other details of the film are being worked out.
.