Shooting of Mahesh Cowboy started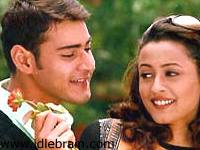 Regular shooting of Mahesh Babu's Cowboy was started on 3rd of January 2001. First leg of the shooting was taken place at a set erected by art director Krishna near Vikarabad till 6th of this month. Then the shooting spot was shifted to another Cowboy set erected near Ramoji film city. Mahesh Babu is starting his role in this week. This film will have regular shooting till the entire film is completed. Jayant C Paranji is producing and directing this film. Two Mumbai models are paired up with Mahesh as heroines. Most of the character artists in this film are selected from Marathi theatre, so that viewers will be able to identify characters rather than actors. The only main Telugu character artists in this film include Tanikella Bharani, Ashoka Kumar, Surya and Raj (the music director). Satyanand is giving story and screenplay. Mani Sharma is providing music. Vijayan is composing fights. Jayanan Vincent is handling cinematography.
Release of MAMOMACM preponed by a week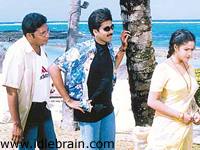 We have seen the release of this films postponing by weeks. But, in an unusual trend, EVV has preponed the released of his film MAMOMACM (Maa Aavida Meda Ottu .. Mee Aavida Chaala Manchidi) by a week from 9th Feb to 2nd Feb. DTS work of this film would be completed by 22nd of this month. This film will be releasing with 65 prints out of which 35 are DTS ones. Trailers of this film were released in 120 theaters and are speculating interest among the cine goers. This film is being partly ghost financed by Mullapudi Brahmanandam (25%) and Babji (25%). This film too revolves around the marriage system like EVV's earlier films Aame, Kanyadanam and Chalabagundi.
Siva's comeback vehicle 'Ammai Kosam'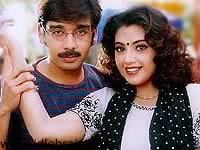 Muppalaneni Siva is an ignored director though he directed Raja, one of the biggest blockbusters, because he produced two duds in the form of 'Post Man' and 'Maa Pelliki Randi'. Now he is banking on his small budget film 'Ammai Kosam' to latch on to the limelight. Shooting of this film would be over by 20th Jan, sans a single song that would be canned subjective to allotment of Meena dates. Vineeth and Meena are playing the main leads. Sai Kumar and Prakash Raj too are doing cameo roles. Vineeth is playing a character of spoilt brat who mends his ways after getting realization. Vandemataram is providing the music. Pokuri Babu Rao of Eetaram banner is the producer. This film is slated for March 2001 release.
.