Suneeta Rao in Anji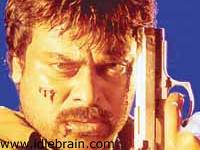 The 'Pari' girl, Suneetha Rao is going to make a special appearance by singing and dancing to a Ramana Gogula tune in Anji film. This song, which going to be a lead song to the climax, would be shot at Ramoji film city. Another song that was canned on Chiru and Ramya Krishna at Golkonda fort in the music direction of Sri was scrapped. In stead a new song is being recorded and would be shot on a Bollywood heroine and Chiru. Producer Shyam is looking for exotic locales in Australia to shot a few songs on Namrata and Chiru. This film is shaping up for the release on 9th May 2001.
Bhargav Arts production to start on 31st January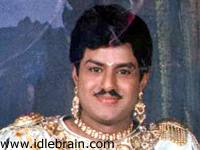 As the Narasimha Naidu is making mayhem at the box-office, an open invitation is being made by S Gopal Reddy for all the Balayya fans to grace the occasion on 31st January 2001. The occasion is nothing but the start of shooting of the janapada film by Bhargav Arts. Kodi Rama Krishna is the director. Lisa Ray and Pooja Batra are the heroines in this film. The muhurat of the first shot is going to be 7:56 am at Telugu Lalita Kala Toranam, Public Gardens, Hyderabad. Bhargav is providing story for this film. Bhanumati Rama Krishna is doing a vital character in this film. Balayya is doing double role in this ambitious special effects extravaganza. The Balayya fans can call up S Gopal Reddy, the producer of the film, at the numbers 040-3608380 and 044-8250410 for further information.
Chalo Assembly re-release on republic day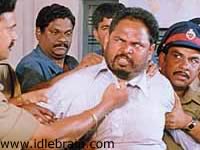 Our readers may be aware of the fact that the film 'Chalo Assembly' was seized by the court as Usha Kiron has moved to the court to stop the screening of the film, since R Narayana Murthy owe money to Usha Kiron. After the matters are settled, Chalo Assembly is seeing the light of the day for the second time on 26th of this month. This film is made to oppose the policies adapted by the present TDP government. This film was initially titled as Assemble Muttabi, but changed its title after censor team objected to it.