Story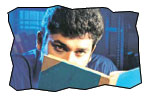 Karthik (Sai Kiran) is a psychiatrist and is happily married to Anjali (Jyoti). One day, an unsatisfied patient visits Karthik house and shoots Karthik and then shoots himself. After this incident, Karthik starts working on a new patient called Priya (Meera). At the same time, his marital relationship with his wife Anjali is on the rocks. After deliberate consultation, Priya reveals to Karthik that she is cursed with the gift of seeing the dead people (atmalu). The rest of the film is about how Karthik solves the problem or Priya and there by helps himself.
Artists Performance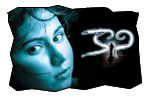 Sai Kiran is adequate for the role of psychiatrist. Meera suited the role of mentally disturbed girl. And her blank expression helped the in projecting the enigma of her character. Jyothi is good as the wife of Sai Kiran. Preeti Nigam is compassionate as the mother of Meera. Sameer is impressive in the episode inspired by 'Darna Mana Hain'.
Technical Departments: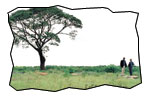 Story: The story of this film is heavily inspired by Manoj Night Shyamalan's Hollywood blockbuster 'The Sixth Sense'. The kid character in The Sixth Sense is replaced by a teenage girl in 'Kaani'. A couple of episodes (Sohail Khan - Antra Mali and Vivek Oberoi - Nana Patekar) from Ram Gopal Varma's film Darna Mana Hain are also used in this film.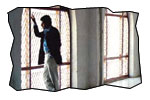 Technical departments: Screenplay of the film is very flat. Direction by Abhinav Velagaleti is average. The narration of the film lacks clarity. Dialogues by Vara Prasad and Rambabu are mediocre. Camerawork by SD John is good. Locations used are also good. Music by Sashi Kumar is adequate. There are no songs in this 2-hour film. Production values of the film are decent.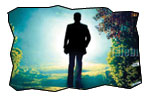 Analysis: This film is a freemake of Hollywood thriller 'The Sixth Sense'. 90% of the film is translated from The Sixth Sense as it is. No efforts are put to change the storyline and present it to appeal to the tastes of Telugu film lovers. The movie appears dragged most of the times though it is a film of 2-hour duration. By changing the kid character of The Six Sense into a teenage girl, the director lost the sympathy factor that works for the kid. Over all, it is an unappealing free make of 'The Sixth Sense'.
Kaani links
Photo Gallery
Poster Designs
Jeevi reviews of previous 5 films
Chanti
Yuvasena
7/G Brindavan Colony
Swarabhishekam
Apparao Driving School
More Reviews