Story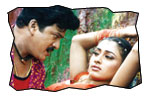 Apparao (Rajendra Prasad) runs a ladies-only driving school that was founded by his great grandfather. Anjali (Preeti Jingyani) is the daughter of a faction leader, Reddy (Jayaprakash Reddy). She falls in love with Apparao. At the same time, Apparao's marriage gets fixed with Maha Lakshmi (Malavika). Being a timid guy that he is, Apparao approaches Reddy and tells him that Anjali is in love with him. Reddy reveals that his daughter is suffering from blood cancer and pleads Apparao to pretend love to Anjali so that she could fulfill her wishes during the end days of her life. The rest of the story is all about how Apparao manages to deal with two girls.
Artists Performance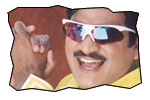 Main Leads: Rajendra Prasad is good, as usual with his impeccable comedy timing. He tries a few mass steps in a song wearing lungi and nickers. Preeti Jingyani is adequate as cancer-stuck girl towards the climax of the film. Malavika does not have much role to play, but manages to do her part well. Most of the scenes in a song were picturized by using a dupe (as she left the shooting of song midway, on allegations of misbehavior by hero).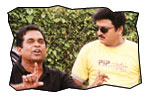 Others: Jaya Prakash Reddy is OK, though he blurts out dialogues in hastened pace most of the time. It is nice to see Annapurna in films after a long gap. Brahmanandam is good as 'losugula Lakshma Reddy'. Devi Charan generates a bit of comedy with his spoof on Siva Putrudu. Jeeva is fair as rival of Rajendra Prasad.
Technical Departments: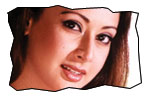 Story: It is a routine story of triangle, of husband+wife+ladylove mixed with the sympathy factor of ladylove suffering from cancer. The driving school just acts as a backdrop and does not assume much significance to the main thread of the story. This story is provided by Viswanadh who shot to fame by his dialogues for the film Gangotri.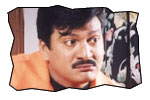 Screenplay - direction: Screenplay by Anji Seenu is average. Direction is good in patches. He handles well in certain comedy situations especially the spoof on faction films and Brahmanandam's signboard episodes. However, one would not understand why he prolongs the ending of the film by putting a long pathos song in the climax.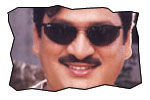 Other Departments: Dialogues by Gangotri Viswanath are good in comedy section and are average in other parts. Music by Ghantadi Krishna is mediocre, particulary the Background music is not upto the mark. Cinematography by Vijay C Kumar is average. Production values of the filmmakers are of low standard.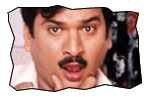 Analysis: First half of the film is passable. Second half is a let-down. The climax is prolonged with a pathos song. The plus points of the film are Rajendra Prasad and a few comedy episodes. The minus point of the film is lack of interesting narration that takes this film over the threshold level. The nature of comedy in this film might find takers in B and C centers.
Apparao Driving School links
Photo Gallery
Jeevi reviews of previous 5 films
Marrichettu
Aptudu
Mr & Mrs Sailaja Krishna Murthy
Anand
Shankardada MBBS
Satruvu
More Reviews