Story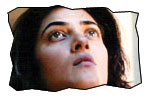 Virag (JD Chakravarthy) - a writer by profession joins a new deserted house which is situated in the outskirts of Pune along with his doctor wife (Sushmita) and kid Rohan (Ahsaas Channa). That abandoned palatial mansion has a banyan tree in the compound. Rohan starts hearing strange voices. And suddenly he seems to be conversing with imaginary people sometimes. The parents trash Rohan's claim that there are many other people living in that house. A series of suspicious murders gives clue to the claim of Rohan that some other people are living in that house. Watch the film yourself to know and experience what a Banyan tree in your compound could do?
Artists Performance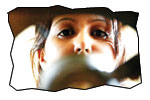 Chakravarthy is good as house-husband who does writing for living. Sushmita Sen is fair as the mother. It is Ahsaas Channa who walks away with honors with his terrific performance as the kid who visualizes the devils. Peeya Rai Choudhuri is cool. Sayaji Shinde's role does not have much to offer. Rasika Joshi and Rajpal Yadav are adequate. The dubbing given to Sushmita Sen (Savita Reddy), Rasika Joshi (Telangana Sakuntala) and Rajpal Yadav (Uttej) are good.
Technical Departments:
Story: Story of this film is loosely inspired by Stephan King's novel cum movie 'The Shining' (1980). It also has the shades that resemble the eeriness of films like 'The Others'.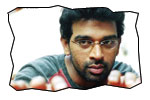 Screenplay - direction: The director Sourabh Narang succeeded in fulfilling the main intention of this film. That is scaring the audience. In achieving that main objective, the director had to pushback logical aspects and convincing ability of the story. Nothing looks native to India except for the Banyan tree. The entire set-up resembles us of west though the director clarified that the story took place in Pune outskirts. The direction of the film is good in patches. The screenplay has gone haywire in the second half. The narration is pretty slow and the scenes are somewhat repetitive.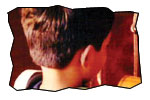 Other Departments: This film is excellent in terms of technical departments. The major share of creating scariness goes to the sound department - i.e. background music, sound recording and DTS mixing. The next best thing about the cinema is the slick camerawork by Sachin Krishnan. The entire film has dull lighting, which creates an eerie feeling about the film. Editing of the film is first-rate. Production values of Marrichettu are excellent.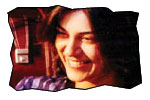 Analysis: First half of the film is interesting. Second half is bit boring as the eerie things gets repetitive. Climax is a letdown. The best thing about the film is the scariness it offers. The plus points are scariness and sound effects. The negative points are unnecessary exploitation of scariness by giving the story and script a back seat. If you like a scary film Marrichettu is a film you would love to watch. Others can have a peaceful life by not watching it. On the box-office front, it might do well at multiplexes.
Marrichettu links
Photo Gallery
Jeevi reviews of previous 5 films
Aptudu
Mr & Mrs Sailaja Krishna Murthy
Anand
Shankardada MBBS
Satruvu
Monalisa
More Reviews