Story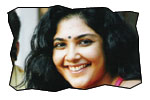 Roopa (Kamalinee Mukherjee) loses her parents and other family members in a gruesome car accident. She starts living on her own as an independent woman without taking any help from her relatives. She has a boy friend named Rahul (Anuj) and is about to get married to that Marvadi guy, but backs out due to the behavior of her future mother-in-law and due to lack of confidence shown by her boyfriend.
Anand (Raja) joins her neighborhood. And he starts making Roopa feel comfortable and secure. The rest of the story is about why Anand - MD of the richest corporate house of AP - has chosen to reside as neighbor of Roopa and what follows next.
Artists Performance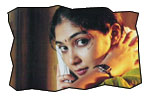 Kamalinee Mukherjee: Kamalinee Mukharjee is a lucky girl to get such a beautiful role of Roopa. It's been years since Telugu film industry saw a film that portrays heroine as an independent girl who does not follow hero's footsteps to get a glimpse of him and sing songs with him. Kamalinee is extremely talented in histrionics department and oozes sensuality in her looks department. She has a beautiful smile and very expressive eyes. A special mention should be made for Sunitha who dubbed the voice of Kamalinee in this film. Sunitha's voice blended exactly with the expressions of Kamalinee (especially emotional scenes) and the mood of the scene. This is probably the best work by Sunitha so far.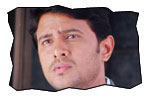 Raja: Raja is the man made for this role. He has done his performance effortlessly with tremendous ease and timing. He never tried to dominate the character and played within the boundaries and limitations this character offered him. More importantly he got a role that begs to be different from the run of the mill heroic characters.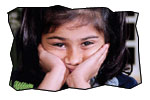 Others: Satya (Dollar Dreams fame) - who played the role of Anita - walks away with honors in the entertainment segment. Her one-liners and nonchalant attitude towards male characters were received well. Anish Kuruvilla (Dollar Dreams fame and also the executive producer of this film) did well as cousin of hero. Anuj as the boy friend is adequate. Baby Bakita and Master Abhijit did well in their roles.
Technical Departments: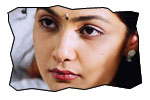 Story: The story of this film is about how a man goes to the girl whose family is destroyed because of the unexpected folly done by his father. This movie is all about giving back. Bala Krishna's Samara Simha Reddy film also had similar point. Sravanthi Ravi Kishore's Ela Cheppanu film's basic storyline also has striking similarities.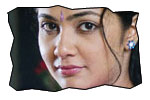 Screenplay - direction: Screenplay by National award winning Telugu director Sekhar Kammula is good. Direction of this film is excellent. This film oozes freshness and still retains local flavor. What makes Sekhar Kammula a different director is that he stuck to what he believed in and transformed it onto the silver screen the way he wanted it and made it in a way that all sensible movie lovers accept and appreciate it! Telugu Film Industry needs confident directors like Sekhar Kammula who dares to be different and strives to deliver the product with authenticity. However the following points should have been taken care of …………..
1. Why Anand leaves Roopa when she is ready to accept him when his main aim is to get close to Roopa by putting all egos aside.
2. The film should have been sped up in the last 30 minutes towards climax.
Dialogues: Dialogues by Sekhar Kammula are good. He wrote pretty good dialogues for some emotional situations because as a director he knows what he wants.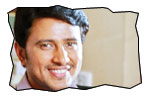 Music: Music by KM Radha Krishnan is a big asset to the film. All the songs but for one assume classical and Carnatic music in it. The background score is also efficiently scored. All the songs are very well picturized with lot of situational backup. 'Nuvvena' song is the best among the songs.
Cinematography: Cinematography by Vijay C Kumar (of Ankusam and Ammoru fame) is excellent. The color grading and lighting schemes are carefully crafted.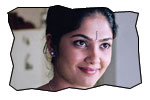 Other Departments: Artwork by Kishore Chowksi is good. Costumes designed for heroine are good. Editing by Marthand K Venkatesh is excellent. Lyrics by Veturi are sensible. The production values by Amigo and NFDC are efficient.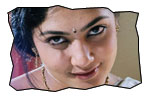 Analysis: This film has the lots of freshness and is a class apart. Sometimes, you feel like watching old classics done by the legends like K Balachandar, K Viswanath and Bapu. The first half is excellent. The second half is good. The director Sekhar Kammula should have concentrated more on the last 30 minutes, as it appeared little dragged. It is a director's film and Sekhar Kammula should be commended for making film without imitating/formulizing and for leaving his own signature on 'Anand'. This film definitely lives up to its caption of 'manchi coffee lanti cinema'. Films like Anand should be watched and appreciated by all. I would recommend 'Anand' to everybody.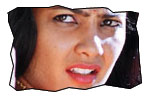 Trade Facts: This film released with 4 prints in 3 cities (Hyderabad, Vizag and Warangal). All the shows in Usha Mayuri and Prasads are housefuls so far. This film is made on a shoestring budget of 1.5 crores. This film would be released with more prints in other areas and should get decent profits. The show that I had been to in Usha Mayuri (I did not manage to get a ticket at Prasads even in advance booking) has half of the theater filled with ladies. The commercial range of this film would depend on A center crowds and ladies.
Anand links
Pressmeet
Audio Function
Photo Gallery
Sreya Audio Review
Trailers
Interviews
Sekhar Kammula
Kamalinee Mukherjee
Jeevi reviews of previous 5 films
Shankardada MBBS
Satruvu
Monalisa
Letha Manasulu
Cheppave Chirugali
More Reviews