Story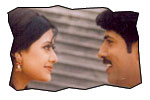 Venu (Venu) is a receptionist at a lowly beachside hotel in Vizag. He has a beautiful neighbor Nirmala (Ashima Bhalla). Her father's (Mouli) financial status is in bad shape and Venu helps them monetarily and morally. In the process Nirmala falls in love with Venu and Nirmala's family approves their relationship. Later on a well-off guy, Ramji, starts helping Nirmala and family out with luxurious items and better living conditions. Nirmala's father falling for this windfall, forces Nirmala to accept Ramji's marriage proposal by dumping Venu.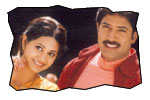 Later, Venu meets another girl Radha (Abhirami) who starts having feelings for him and she also monetarily helps himout. Venu is also aware of this. By then, Nirmala gets cheated and dumped by Ramji. Venu inspires her again to achieve her goals and sells off all his property to pay as a donation in a private college for her medical seat. When Nirmala becomes a doctor, she proposes to Venu. The climax of the film is about whether Venu accepts her proposal or choose Radha as his life partner.
Artists Performance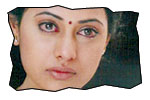 Venu plays a pathos role in this film, which is quite contradictory to attitude, chivalry and comedy based roles he has done in the past, and it is pretty hard to see Venu in such a role filled with grief. Ashima Bhalla - who sparkled with glamour in Daddy film - had to use lots of glycerin all the time to put up with a sad face throughout the film. It is also disheartening to see a heroine with tears in her eyes all the time. Abhirami is the only main protagonist who has certain moments of happiness. Comedy by Sunil is OK in patches. But the other comedy scenes - involving Sudhakar, Ramesh Khanna and Krishna Bhagavan - are in bad taste. Satyanarayana is adequate as the hotel manager. This film sports many Tamil faces as comedy/character actors. Kiran Rathod does a special appearance in this film in a song.
Technical Departments: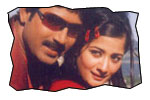 Story - Dialogues - Screenplay - Direction: This film is a remake of a Tamil flick 'Unnai Ninnithen' starring Surya and directed by Vikraman. Story of the film is a typical Vikraman style where the hero sacrifices everything unconditionally for the girl he admires. But what Vikraman misses, is the feel that is needed for such kind of emotional stories. Direction by Vikraman is flat. Screenplay of the film is bad. Dialogues do not make any mark. It is surprising that such a senior and successful director like Vikraman delivers such an emotionless flat film.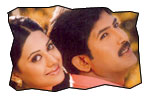 Other departments: SMusic by SA Raj Kumar is inane. Photography by K Prasad is average. This film also suffers for lack of wide array of locations. Ajanta Lodge and Vizag beach is shown redundantly for every 10 minutes that will certainly bore the viewers. Set work is adequate.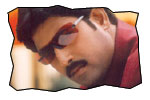 Analysis: First half of the film is very boring and pathetically slow. Second half is also very slow. Climax of the film is a bit different. What this film lacks is soul. The emotions graph is flat. The director has also shown the values of middle class people in a bitter taste. He depicts that a middle class girl can fall in love if pampered with money and gifts. This concept itself may not go well with Telugu people. It is very disappointing to see a quality production house like SP Entertainments that has produced critically acclaimed boxoffice blockbusters like Swayamvaram and Chirunavvuto has to depend heavily on a Tamil story, cast and crew to make a Telugu film. You can safely avoid watching this film.
Cheppave Chirugali links
Audio Function
Photo Gallery
Jeevi reviews of previous 5 films
Sye
Pothuraju
Madyahnam Hatya
Gowri
143 (and i miss you)
More Reviews