Story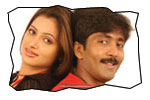 Siva (Naveen) is a wayward youngster. He does not want to do any job that gives him meager salary. In stead, he wants to earn lakhs by going to Dubai and working over there. All his family members love him very much, especially his elder brother (Sijju). Siva's brother manages to borrow money for Siva's Dubai visit. After reaching Dubai, Siva realizes that he is been duped by his employment agent in Hyderabad. Siva is picked up local mafia gang in Dubai and is framed in a murder case. Siva's brother goes to Dubai to bring back his brother through illegal means. In the process, Siva's brother is killed by Dubai police. The family members of Siva start hating him for being the cause for his brother's death. The rest of the film is all about how Siva wins them back with his good deeds and responsible work.
Artists Performance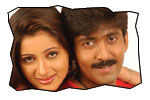 Naveen looks pretty good in this film and did well in all departments (histrionics dances and fights). Navneet Kaur seems to be more interested in exposing her flesh than putting the right expressions on her face. She wore low-necks all the time. Meghana Naidu did the role of a club dancer in Dubai. And what more could she ask for and she did liberal exhibitionism as well. Riza Khan is adequate as villain. Sijju is impressive in the role of Naveen's brother. Venu Madhav's comedy as Reliance Mobile bill collector is entertaining, but has lots of vulgarity. Kondavalasa as the side kick of Riaz Khan has good one-liners.
Technical Departments: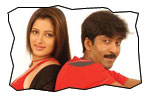 Story - screenplay - Direction: Story is a routine one which has many loopholes. The Dubai episode is totally illogical. Screenplay by Arun Prasad is shabby. Direction is not up to the mark. He failed to narrate the subject in an effective way, which let the boredom to creep in the film.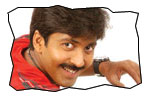 Other departments: Music by Madhukar is average. The 1st song in the 2nd half is good. Dialogues by Satish are mediocre. Photography by Sarat is fair. The Dubai skyscrapers and landscapes are shown from macro point of view. Production values by Global Movie banner are good.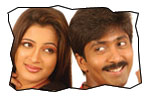 Analysis: First half of the film is mediocre and second half is boring. The main episode of Dubai is so illogical that it takes the entire interest out of the film. This film suffers with uninteresting narration and ineffective direction. Naveen's comeback film with good production values might not augur good prospects for him.
Satruvu links
Wall Papers
Photo Gallery
Jeevi reviews of previous 5 films
Monalisa
Letha Manasulu
Cheppave Chirugali
Sye
Pothuraju
Madyahnam Hatya
More Reviews