Story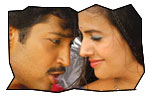 Yuvaraj (Aryan Rajesh) is an NRI millionaire who descends on to Korumamidi in search of a suitable girl to marry. He finds Radha (Anu Mehta) to be the right girl. But he comes to know that she is in love with another guy called Devudu (Allari Naresh). Later on it is revealed that Devudu is dead. The rest of the story is all about what happens when Devudu comes back alive!
Artists Performance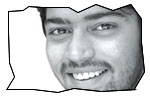 Aryan Rajesh is adequate. But his mannerisms and dialogue delivery does not sound like that of an NRI kid who is born and brought up in USA. He would be speaking pure Telugu with native accent. Allari Naresh steals the show by enacting the sympathetic role with ease. He suited the role very well. Heroine Anu Mehta improved a bit compared to Arya. But still she is not good enough. Among the comedians, LB Sriram is good as Bindela Babu Rao. Krishna Bhagawan's comedy is also well received. Suman and Chandra Mohan are adequate.

Technical Departments: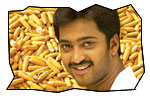 Story - Screenplay - direction: Story of the film is pretty much predictable. Screenplay of the film is just OK. Direction is good in parts. EVV succeeded in getting the much vital flashback right. He also did well in creating comedy scenes on LB Sriram and Krishna Bhagawan. The logic of putting Sardarji get-up to Allari Naresh and making all others think that he is someone else is unconvincing.
Dialogues: Dialogues by Vegnesa Satish are OK. He did well in creating good humor on cell phone usage and cell phone companies and service providers. Here is the list of hilarious situations that took on cell phones -
1. Hutch: Hutch dog (Pug breed) following LB Sriram because he uses Hutch connection.
2. Nokia: It's caption of connecting people is extended to felicitating extramarital relationships through cell phone conversations.
3. Idea: mee jeevithanne marchestundi - how cell phone usage negatively affected the lifestyle of the people.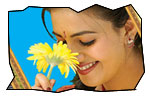 Other departments: One song (Yenduke Paruvama) is good. All other songs are of old type. Camerawork by V Srinivasa Reddy is not adequate with inconsistent lighting. Production values of the film are just OK. They had shown Singapore to pass it off as USA.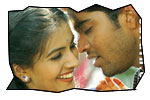 Analysis: First half of the film is little boring. Second half is better. Flashback episode that depicts love between Anu Mehta and Allari Naresh is good. The comedy in second half is entertaining. This film is better than the recent releases of EVV. On a whole, it makes an average flick.
Nuvvante Nakistam Links
Muhurat
Audio launch
Photo Gallery
Wallpapers
Jeevi reviews of previous 5 films
Athadu
Premikulu
Super
Rendella Taruvatha
Super
More Reviews