Story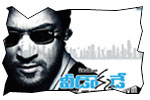 Deva (Surya) is a smuggler who works under the number one mafia don Das (Prabhu). Kamlesh (Akashdeep Saigal) forms the rival mafia group and he wants to take over Das in business. Deva's main work includes smuggling diamonds from African countries. Chitti (Jegan) is Deva's sidekick. Das has some principles and he never deals with drugs. The rest of the story is all about what happens between Deva and Kamlesh.
Artists Performance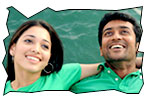 Surya excels as the flamboyant youngster who smuggles diamonds right under the nose of customs department. He is extremely cool in romantic episodes. His yamakasi stunts shot in Africa deserves a special mention. Tamanna is gorgeous in this movie. The cinematographer succeeded in capturing her in the right angles with right make-up/styling. Prabhu is perfect as the righteous godfather. Jegan is natural as the friend of Surya. Akashdeep Saigal is just ok.
Technical departments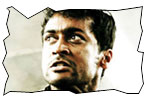 Story - screenplay - direction: The story of the film has all ingredients that require for a commercial potboiler – action, friendship, adventure, sentiment and romance. Screenplay is laden with nice commercial payoffs. Direction of the movie is flamboyant. I liked the screenplay technique where the unexplained portion is rewound to explain the missing links. The scene comprising of a film director asking for good English DVDs by explaining situation of the movie is good. Some of the scenes are intelligent (like the one where Ganesh idol is melt to unearth cocaine). This film borrows quite a few ideas from Hollywood flicks –
1. Catch me if you can: smuggler joining the customs department as an employee at the end to help them out.
2. Maria Full of Grace: Swallowing pellets of cocaine and smuggling them to other countries.
3. Yamakasi: The street fight sequence in Africa.
4. Godfather: Rules of mafia trade and saying no to drug business by Prabhu.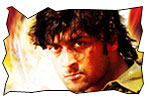 Other departments: Cinematography by MS Prabhu is excellent. The virgin locations of Africa are well explored (especially the locations of last but one song shot in a desert). Music by Harris Jayaraj is just ok. Fights by Kanal Kannan (especially the first chase shot in African country) are superb. Dialogues are adequate. Production values by AVM banner are grand.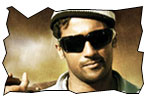 Analysis: Veedokkade is a slick action entertainer that deals with the business of diamond trafficking with the backdrop of friendship. The plus points of the film are Surya, Tamanna and nice screenplay with good commercial payoffs. On the flip side, certain scenes (introducing heroine and her family as prostitutes / ghastly portrayal of friend's killing episode) may be offending for movie lovers of delicate sensibilities. On a whole, Veedokkade is a slickly executed action flick.
Veedokkade links
• Surya interview
• Premiere
• Press meet
• Photo gallery
• Wallpapers
Jeevi reviews of previous 5 films
• Mitrudu
• Circus Circus
• Adhineta
• Punnam Naagu
• Ananda Tandavam
• Billa
• Bheebatsam
• Manorama
• Aakasamantha
• Sontha Vooru
• Malli Malli
• Mesthri
• Naa girlfriend baga rich
• Drona
• 16 Days
• Satyameva Jayathe
• Siddham
• Nenu Devudni
• Konchem Istam Konchem Kastam
• Shh...
• Arundhati

More Reviews