Story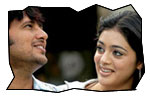 Naveen (Raja) and Pavani (Parvathi Melton) study at the same university in USA. Sayeed (Ravi Varma) knows the past of Pavani and tries to date with her. She hates him immensely. Later on it is revealed that Pavani had a boyfriend called Ritesh (Sarvanand) during her graduation days back in India. She had to ditch Ritesh because of his bad habits and crooked thinking. When Naveen and Pavani are getting closer, Sayeed gets Ritesh to USA. The rest of the film is all about whom Pavani embraces - ex boyfriend Ritesh or her new friend Naveen.
Artists Performance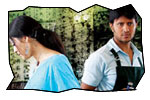 The best thing about histrionics departments in this film is that all actors tried to be as natural as they can be (except for veterans like Brahmanandam). Raja is cool as post graduate student with dreams in his eyes. The friends' gang is also good. Kishore who did the role of Khadir has got tremendous comedy timing and ease at histrionics. Parvati Melton looks more cosmopolitan than a Telugu girl. She is pretty good in histrionics. Sharvanand has got an important role in this film. He is OK as maniacal lover who turns into psycho. Brahmanandam's comedy as restaurant's owner with fake documents is good. Ravi Varma who made his debut as villain has got intensity in his performance and screen presence. He would go to places with right kind of characters in the future. Achyuta Rama Rao who did the role of cook had some comic part to play. Shalini is adequate.

Technical Departments: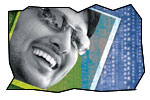 Story - screenplay - direction: Story of the film is not strong enough to make a feature film. Debutant director Deva Kaushik succeeded in narrating first half of the film entertainingly with no story in it. However, he could not handle the second half well where the entire plot opens up. Screenplay of the film is adequate through most of it is predictable. He can do good films if he can develop good story sense. He is not afraid to experiment as we see lots of weird comical scenes that were successfully handled.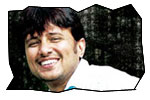 Other departments: Music of the film is a definite plus point with Mahesh Shankar scoring foot-tapping fast beat songs as well as neat melodies. Rerecording of the film is also good. Cinematography by Rajaratnam is good though the lighting in the film is inadequate. Dialogues are adequately laced with humor most of the time. Editing is ok. Production values of the film are good.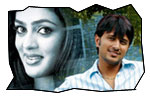 Analysis: First half of the film is entertaining. Second half is a let down. Plus points of the film are comedy and music. The negative points are weak storyline and weak second half. The director has the capability to do good films if provided with good script. Though there is good amount of laughter in the film, the main ingredient of love (from heroine's perspective to both heroes) is not convincingly dealt. There is no justification for the title Vennela.
Vennela Links
Muhurat
Photo Gallery
Audio launch
Audio CD launch
Press Meet
Wallpapers
Trailers
Jeevi reviews of previous 5 films
Vennela
Meenakshi
Ghajini
Mazaa
Moguds Pellams
More Reviews