Story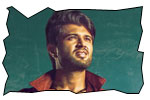 Siva (Vijay Deverakonda) joins as an app based taxi driver after buying a good looking vintage Contessa car for a cheap price. As he starts driving, he finds out that there is some spirit in car that takes control of car. Then he realises that the spirit in car is of helping nature, but not a harming one. Rest of the story is all about how he investigates about the past of the car and helps out the spirit.

Artists Performance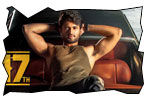 Actors: Vijay Deverakonda gives preference to content and acts as per the requisition of the script. He is very good and makes sure that he doesn't dominate the character. Priyanka Jawalkar is nice as the female lead. Her dubbing is good (not sure if its her own dubbing). Malavika Nair does a key role and she is excellent. The newcomer who acted as hero's friend Hollywood adds some freshness to comedy scenes with his body language. Ravi Varma gets a good role and is convincing as a para-science professor. Chammak Chandra entertains in a couple of key scenes. Madhunandan, Kalyani, Yamuna, Sijju, Ravi Prakash, Uttej, Kireeti, Chitram Sreenu and others did justice to their characters.
Technical departments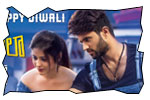 Story - screenplay - direction: This film is a supernatural thriller that deals with the concept of Astral Projection. Director Rahul Sankrityan starts off the film with a hospital scene where the entire story is connected and he resolves the hospital mystery in second half. Entire first half revolves around hero getting acquainted with his strange-acting car. And second half deals in resolving the conflict. The director has also made sure that he sprinkled entertainment in first half. The flashback episode (the reason for mother's actions) is partly justified. But the main concept of astral projection interests you. The climax of the film is conceived well by keeping the hero aside (very difficult decision to take when you have star in the film). The episodes prior the climax are entertaining. On a whole, director Rahul Sankrityan sticks to his script and pulls it off well.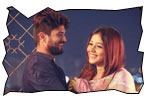 Other departments: Cinematography by Sujith Sarang is good and is in tune with the concept of the film. Music by Jakes Bejoy is very good. Mate Vinadhuga is extremely melodious (thanks to the magical voice of Sid Sriram). Dialogues are well written. Production design by Srikanth Ramisetty is realistic. Editing by Sreejith Sarang is good. First time solo producer SKN has a taste for different content (Thanks to Geetha Arts and UV Creations).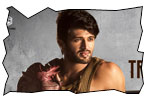 Analysis: Taxiwaala is yet another example that piracy doesn't matter if the film has decent content. It has got different yet engaging concept. Car acting weird is a concept that is never touched on Telugu screen as the main plotpoint (last such scene I remember in Telugu films was the cellar scene in second half of Arundhati where a car tries to jump ahead on it's own to scare the villain, Another one is hero hacking car's security system in climax of Lover film). Plus points of the film are concept, execution and Vijay Deverakonda. On the flipside, narration in second half slows down considerably. On a whole. Taxiwaala is a decent content film and you may watch it!