Anji release in the last week of May 2001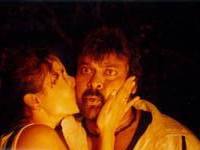 Producer Shyam has just returned to India from his 17 days graphics shoot in USA. Talking to idlebrain.com, he informed that Anji would be released in the last week of May 2001. All the work for Anji is completed except for songs and he has chosen Ramana Gogula for giving all the six songs and background music for the film. After taking feedback from the visitors of idlebrain.com, he assured that Ramana Gogula would not sing even one song in this film. We have got lot of mails from the concerned visitors of idlebrain.com requesting us to convey Shyam or Chiru regarding the same. When we conveyed the same to Ramana Gogula, he too laughed in the lighter vein and assured that he would not sing for Anji, unless the produced forces him to do. Not even a single song was recorded so far. Meantime, the Tamil remake of Tammudu was completed for which Ramana Gogula has given the music. It is titled in Tamil as Badri.
Vamsi remakes a Malayalam film - 'Summer in Bethleham'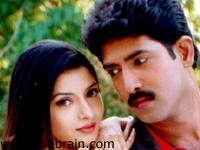 Looks like producer Jaya Krishna does not have the right kind of strategies up his slave. He revealed even before the start of the film that it's a remake film. Genius director Vamsi, who gave films like Sitara, Anveshana and Ladies tailor in the past would be directing a film for Jaya Krishna in which Venu and Abhirami are playing the main leads. This film is an official remake of 'Summer in Bethleham' . Latest Blockbuster 'Nuvve Kavali' too is an official remake of a Malayalam film 'Niram'. But, there was no official public acknowledgement from Usha Kiron movies so far. This film would be titled as 'Love in Ramoji Film City'. This film goes on floors on 20th of March and would be wrapped up in a single schedule.
Nag to do a film for VMC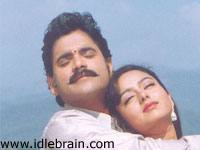 VMC Dorai Swamy Raju has given memorable films like Kirayi Dada, President Gari Pellam and Annamayya with Nag in the past. Now, he is planning to make another film with Nag soon. Regular story discussions are going on at VMC's place now. He assured that he would let us know the complete details at the earlier. To know the nature of the film, we must wait for some more time guys!!