Mani Ratnam's Kargil Film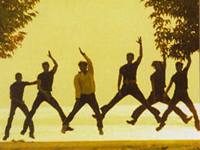 If the rumor mills are to be believed, Mani Ratnam is planning to make a star-studded war film in Kargil in the lines of Hollywood blockbusters 'Saving Private Ryan' and 'The Thin Red Line'. A Major corporate house from Mumbai has signed Mani Ratnam to make this film. This film would be made in Hindi, Telugu, Tamil and English. It is being made in English by keeping the international market in the mind. Mani Ratnam is planning to field three major heroes in this film. Two of them are from Bollywood and one is from South. We have to wait for some more time to know who those lucky actors are. This will be the second straight Hindi film by Mani Ratnam after 'Dil Se'. Dil Se was a majot let down commercially, though it was critically acclaimed.
Varma's Police Story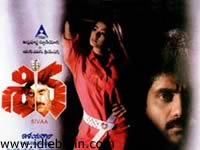 Ram Gopal Varma has given Satya in the past, which has thrown a light into the human side of the Mafia criminals. After a gap of few years, Varma would be doing the opposite of 'Satya'. This film would focus on the human side of Police officers. Ram Gopal Varma is in the process of preparing the script. He is doing research by talking to the top cops of Mumbai and taking their suggestions and recommendations. He is investigating the private and professional lives of policemen in Mumbai. So we got to wait for the release of Police Story to have an insight into the minds of Policemen.
Yamuna pitted against Chiru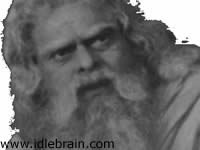 Yamuna is acting as Ganga Devi in Manjunatha film. A song, penned by Jonnavithula, is currently being canned on Chiru, Meena and Yamuna in Bangalore now. This song is of seven-minute duration and is composed by Hamsalekha. The next song would be pictured on Chiru from 26th onwards and the current schedule will be completed by 6th of the march 2001. Arjun and Soundarya are playing the main leads in this film. Chiru and Meena are playing the special divine characters of Lord Shiva and Goddess Parvathi. JK Bharavi provides dialogue and story for this film. K Raghavendra Rao wields the megaphone for this film.