SA Raj Kumar scores for Chiru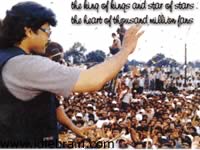 SA Raj Kumar is being considered as the music director for the Chiru's film with Geeta Arts. He has earlier worked for 'Sneham Kosam' with Chiru in the past. He too scored music for Venky (Suryavansam, Raja and Kalisundam Raa), Pawan Kalyan (Suswagatham) and Nag (Nuvvu vastavani & Ninne Premista). Except for Kalisundam Raa, all other films by the above mentioned heroes were remakes of Tamil films. Suresh Krishna is the director of the film with Geeta Arts. Suresh Krishna gave his memorable hits with Deva as music director in the past (Basha and Master). Simran is acting as the heroine in this film. With this strange combination for the Chiru film, we can expect something different.
Rama Naidu lends his movies for Gujarath Victims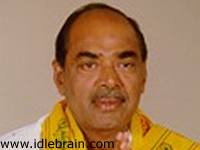 In a noble way, Dr. Rama Naidu has used his strength as the producer to donate money for the Gujarath quake victims. Rama Naidu would be screening his popular films with all heroes in 12 centers of AP and the collections of these shows would be forwarded to the Gujarath victim fund. The movies to be shown in this Suresh Productions week are Ramudu-Bheemudu (NTR), Prem Nagar (ANR), Mundadugu (Krishna - Sobhan Babu), Samgharshana (Chiranjeevi, Ramu (Bala Krishna), Chinna Babu (Nagarjuna) and Kalisundam Raa (Venkatesh). It is still not clear weather the money collected through these shows would be routed through MAA (Movie Artists Association) or not. The money Venky going to donate too would be added to the fund by Suresh productions.
Poori Janannath's new movie started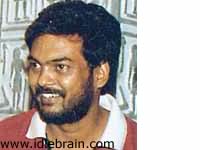 'Itlu Sravani Subramanyam' is the movie title of the new film that went on floors today. Poori Jagannath of Badri fame is the director of this film. Debutants are fielded as the hero and heroine in this film. This film is supposed to be a failed love story, which is evident from the paper advertisement given by the producer that say 'Maa Chaavuki Evaru Badhyulu Kaaru. 34 Kaaranaalu kalavu'. SV Celluloid is producing this film. Chakri and Dattu are providing music and cinematography for this film.