Balayya's new film title 'Bhalevadivayya Basu'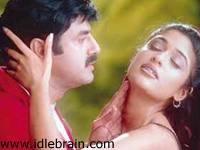 As the Andhra audiences watch out for the release of Balayya's next film eagerly, the producer Anita Krishna announced the title of Sridevi arts film as 'Bhale Vadivayya Babu'. This is the third title for Balayya with 'Bhale' prefix. Earlier films were Bhale Tammudu and Bhale Donga. Incidentally, this is the first soft title for Balayya after Pavitra Prema. 80% percent of the film's production is complete. The unit will visit South Africa to can four songs on 5th of March. Two songs would be pictured on Balayya and Anjala. One song will be canned on Balayya and Shilpa along with another solo song on Balayya. This film is slated for release in the first week of May. PA Arun Prasad (of Tammudu fame) is the director. Jayanan Vincent and Mani Sharma give photography and Music respectively. According to the grapevine, this film is based on NTR's blockbuster Adavi Ramudu.
Mahesh Babu fans donate 2.5 lacks for quake victims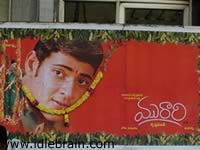 Mahesh Babu fans across Aandhra Pradesh have collectively amassed Rs. 2.5 lacs for Gujarath earthquake fund. Mahesh Babu would hand over a cheque of 2.5 lacs to the CM on the behalf of his fans soon. Meanwhile, the producer has finalized 10 lucky probable winners of the 4 lakhs worth of jeep, which is made for Murari character in the film. On March 2nd, Mahesh Babu will select the lucky winner in the triple platinum disk function to be held at Yuvaraj theatre in Vijayawada.
Chinna release on 30th of March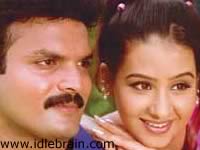 Dasari, as usual, erred this time too. Not long ago, he announced that he would release Chinna on 16th of February 2001, just two days before the Premabhishekam release date (18th February). And due the turn of events caused by the massive success of Narasimha Naidu, Dasari is forced to postpone the release of Chinna. Narasimha Naidu is earning the title of movie-eater as average films and above average films are flopping at Box office as they appears minuscule in front of the gigantic Narasimha Naidu. Dasari is doing a role of bus driver and is not missing the opportunity to have a song pictured on him, which tutors the youth of AP not to burn busses during turbulent times. This film is supposed to be released in Srilanka too.